Granger Construction has a long-running internship program, employing college students each year in the office and on-site at various projects. Throughout the summer, we'll introduce you to our 2018 Granger interns!
Name: Rhet Schrauben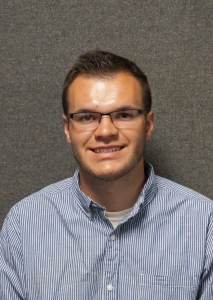 Hometown: Portland, Michigan
School: Ferris State University
Field(s) of study: Building Construction Technology Management
Year at school: Junior
Already during his studies, Rhet has learned how to lay block and brick, shaped concrete bars, rigged and set steel, and built a house. Now, he hopes to use his internship with Granger Construction to further his understanding of industry processes and methodologies.
On the Job
This summer, Rhet is stationed at Granger's Lansing, MI headquarters and is assisting with the following projects:
The Michigan State University Healthy Campus Initiative
A mid-Michigan power plant
Various university STEM building projects
Rhet is most interested in learning more about team cooperation/management and documentation processes. "I am excited to learn Granger's building process means and methods, and to learn how these translate over into documentation," he said.
One of the biggest challenges so far has been learning terminology. "On the power plant and STEM jobs, there was a lot of terminology I had not heard of," Rhet said. "So being able to keep up with that, and actually understand the scope of work has been challenging."
Biggest Inspiration
When asked what first inspired him to study Building Construction Technology Management, Rhet credited his family. "Understanding how things are built [has] always interested me," Rhet said. Additionally, a strong family background in the construction industry helped encourage his interest, he said.
Fun Facts
Outside work and school, Rhet enjoys spending time playing golf.