Granger Construction has a long-running internship program, employing college students each year in the office and on-site at various projects. Throughout the summer, we'll introduce you to our 2018 Granger interns!
Name: Nolan Arthur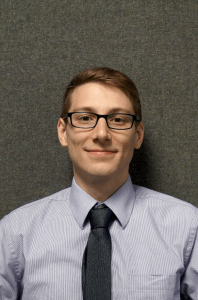 Hometown: Dewitt, Michigan
School: Michigan State University
Field(s) of study: Construction Management
Year at school: Junior
Nolan is a veteran with Granger Construction, having worked as a job-site laborer prior to transitioning to the internship program. According to Nolan, the company has a "real family feel" and he could not imagine a better place to intern.
Biggest Inspiration
When asked what first inspired him to study Construction Management, Nolan cited his interest in the construction industry's growth opportunities. "It's fast paced," Nolan said. "And the knowledge to be gained is endless."
On the Job
This summer, Nolan has spent his internship heavily assisting Granger's pre-construction efforts. This has involved working on various projects for both the Higher Education and Commercial market segments, including a large university STEM project.
Nolan admits the biggest challenge of his internship has been learning to coordinate with contractors to gather budget information. Thankfully, he's found that people make all the difference.
"The most meaningful experience I've had has been working with such patient people," he said.
Nolan has developed an increased level of interest in the various roles available in the construction industry because of his internship experiences and is now interested in potentially pursuing a career in estimating and pre-construction services rather than project management or project engineering roles.
Fun Facts
Outside of work and school, Nolan stays busy running his own small, independent record label. He not only produces music, but also plays multiple instruments.