Granger Construction has a long-running internship program, employing college students each year in the office and on-site at various projects. Throughout the summer, we'll introduce you to our 2018 Granger interns!
Name: Quintez Henderson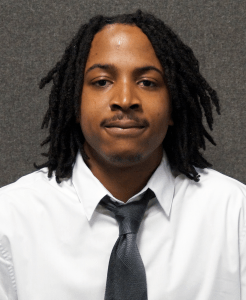 Hometown: Detroit, Michigan
School: Eastern Michigan University
Field(s) of study: Construction Management
Year at school: Junior
A Construction Management major, Quintez has been most interested in learning more about the daily tasks of project management in the construction industry.
Biggest Inspiration
When asked what first inspired him to pursue his field of study, Quintez credited a conversation he had with former Granger Construction employee Anthony Sparkling.
"I went to a career fair the beginning of my sophomore year and spoke with Anthony about what I wanted to do in construction," Quintez said. He said Anthony's advice was to explore construction management. After doing some research, Quintez chose to make this his college major.
On the Job
This summer, Quintez has been stationed on-site with Granger's team at a confidential data center project in southeastern Michigan.
A $140+ million endeavor, Quintez has been involved in Phase 1 of this project, which included furnishing and installing all critical systems and associated infrastructure necessary for the first 3 MW of critical IT load. Eventually, the project will result in a new 217,000 SF, single-story facility that will house four, 10,000 SF data halls (each supporting an IT load of 4 MW).
Quintez said he has enjoyed getting to watch the transformation of such a large building over such a short period of time. He admits it has been challenging learning all the aspects of the job without making mistakes.
"I hope to come back every summer and learn much more before I graduate," Quintez said. He also notes he thinks he may like to explore joining Granger's team full-time after completing his degree.
Fun Facts
Outside of work and school, Quintez enjoys a wide variety of activities, including football, drawing, piano, and music composition. In high school, Quintez played varsity football all four years, and served as team captain his final two seasons.