Addition of Zeeland MRI machine cited as "momentous achievement"
Granger Construction recently completed construction on a new suite to house a permanent magnetic resonance imaging (MRI) machine as part of a strategic plan at Spectrum Health's Zeeland Community Hospital to improve the quality of care and the overall patient experience.
As MRI demand continued to increase, hospital management recognized the need to add a fixed MRI machine and suite to the hospital's radiology department. Although space for such an endeavor was allocated during the hospital's original construction nearly 10 years ago, renovations were necessary in order to house the six-ton piece of equipment, which now resides in the hospital's newly constructed MRI suite.
"The addition of this advanced equipment is a momentous achievement that will allow 24/7 access to serve our patient's needs," said Ron Lewis, President, Zeeland Community Hospital.
Previously, Zeeland Community Hospital doctors and patients utilized a mobile MRI, managed by Spectrum Health in Grand Rapids.
Granger was engaged in 2016 as the construction manager to complete the renovations, which involved the removal of the existing concrete floor and replacing it with a 24-inch deep seismic isolation base for the new equipment, installing all new MEP systems for the MRI and adjacent support spaces, patient transfer lift systems, metal detection systems and architectural finishes.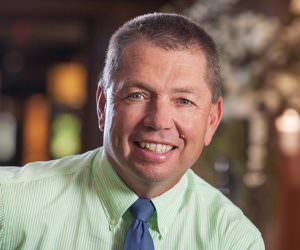 Granger's experience with similar medical equipment installation projects, as well as a dedicated healthcare construction team, proved invaluable in working with the architect and owner to meet an aggressive project schedule.
"We couldn't have asked for better partners or a better team," said Jon Upton, healthcare market segment leader for Granger Construction. "Both Zeeland Community Hospital and Harley Ellis Devereaux were tremendous to work with and instrumental in the overwhelming success of this project."
Hospital staff recently celebrated the completed space and the arrival of the new MRI machine on May 9 with a ribbon-cutting ceremony. The suite will be open 24/7 for patient access beginning May 22.