There's a scene in the movie "Gladiator" when, upon seeing the Roman Colosseum for the first time, the characters stare in amazement at the grand edifice and marvel at the ability of humankind to create such structures.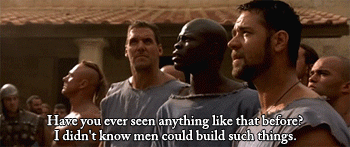 Perusing the list of projects shortlisted for awards at the 2016 World Architecture Festival (WAF) may inspire similar feelings of awe for anyone interested in architecture, construction and the limitless potential of imagination.
Earlier this month, nearly 350 projects were shortlisted for awards to be presented at the WAF in 32 categories ranging from housing to schools to transportation. Category winners will compete for the illustrious title of "World Building of the Year" following in the footsteps of last year's winner, the Interlace, a unique, jaw-dropping residential development in Singapore. This prestigious festival – the largest of its kind, according to organizers – will take place in November in Berlin, Germany.
Zaha Hadid Architects – designer of the Eli and Edythe Broad Art Museum at Michigan State University – is nominated for its Messner Mountain Museum Corones project, an innovative attraction that sits atop one of the most popular ski resorts in the Italian Alps.
Other shortlisted projects represent locations around the globe, and include the Arcus Center for Social Justice Leadership at Kalamazoo College in the Higher Education and Research category.
View the complete list of shortlisted projects (and previous winners) on the WAF website. Which one is your favorite?