Heading into the new year, we asked Granger Construction leaders for their thoughts on new or continuing trends for 2017. Jeff Tuley, project director and commercial market segment leader, summarizes the 2017 outlook for this market segment below.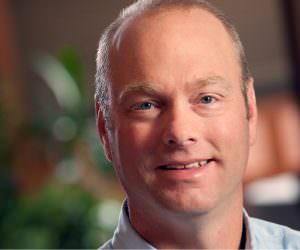 Commercial
Workplace design has affected nearly every organization at one time or another. Increasingly, however, companies are making it a point to be much more thoughtful about how their spaces and working environments are designed and constructed.
Recent research about worker productivity and efficiency has injected innovation and creativity into typical workplace discussions surrounding space, including offices and modular furniture. Previously, little consideration had been given to examining the leading drivers of change at the corporate level and how these might affect — and bring benefits to — the concept of a purpose-driven workplace. Organizations are now actively looking for ways to design workspaces specifically for the purposes of sparking the fusion where creative thinking and innovation lead to collaboration and profitable production. Purpose-driven work spaces — the concept where proximity of departments, flow, space, environment and lean practices are acclimated to drive innovation and collaboration — are becoming the new normal. As more companies seek to adopt this concept, corporate construction trends will follow-suit in 2017 and beyond.
---
Granger Construction has been collaborating with customers to turn visions into solutions since 1959. Learn more about Granger's experience with industrial projects or contact Jeff Tuley to discuss your next project.