Granger Construction has a long-running internship program, employing college students each year in the office and on-site at various projects. Throughout the summer, we'll introduce you to our 2018 Granger interns!
Name: Taylor Nemeth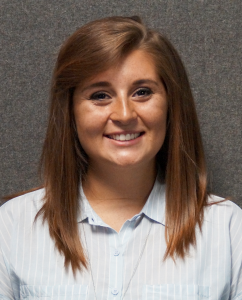 Hometown: Big Rapids, Michigan
School: Ferris State University
Field(s) of study: Construction Management
Year at school: Senior
Taylor is planning to graduate from FSU this December and has been using this summer's internship with Granger Construction to help her decide what she wants to pursue post-graduation.
Biggest Inspiration
Taylor admits she came to the decision to study Construction Management through trial and error.
"I originally didn't know what I wanted to do when I started college," Taylor said. "I knew I wanted to be in [a] business program, but I wanted something more specialized. Architecture has always interested me, but I realized that I really didn't enjoy drafting."
Eventually, Taylor found her way to the Construction Management program at FSU, and since then, she says she hasn't looked back.
On the Job
This summer, Taylor has been stationed at Granger's Grand Rapids Office. There, she assists with many current and potential projects, including:
Grand Rapids City Hall HVAC project
Michigan State University Water Treatment Plant
Helen Devos Children's Hospital 7th Floor Renovation
Taylor notes that being in the office rather than on a jobsite has allowed her to experience the process of construction through a different window.
"At this point in my internship, I have already been involved in a bid day, punch list walkthroughs, post-bid interviews, and many other activities I hadn't experienced before," she  said. "I am extremely appreciative of how everyone in the Grand Rapids office has involved me in multiple projects."
Taylor admits the hardest part of her internship has been learning to deal with the change in her daily routine. "Making the transition from college time to full time can be difficult," she said.
Fun Facts
Taylor fondly remembers her high school golf experiences, and notes that her Big Rapids High School golf team stayed conference and regional camps all four years she was in school.