Holt schools experience provides valuable lessons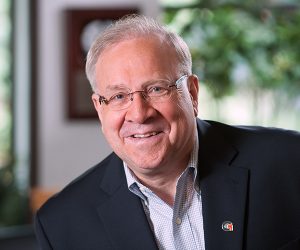 December 28, 2016 | Over the past 18 years, I have worked with numerous school districts and community committees to help pass K-12 bond issues on behalf of Granger Construction. During this time, Granger's bond passage success rate is more than 70 percent.
As school districts around the state and country continue to utilize bonds as a way of funding new construction, technology and facilities, I'm often asked about the most important factors that contribute to a successful bond campaign.
It may sound simple, but in my experience the primary factor that contributes to a winning campaign is the ability to definitively identify YES voters well in advance and then ensuring these citizens show up on Election Day.
There's no better way to illustrate how critical these factors are than to share how Holt Public Schools' narrowly passed their $73.5 million bond vote on June 12, 2000.
From the start, we knew that passing a bond to build a new high school, as well as address districtwide improvements, was going to be a challenge. The challenge was magnified because plans called for the high school to be built on a new site and bond approval represented a 3-mill tax increase.
Knowing the task at hand, we worked diligently to identify and communicate with confirmed YES voters months in advance. Feeling confident that we had the numbers to secure passage, we didn't anticipate any major surprises on Election Day.
It was around 4 p.m., however, when we began to notice that many of the supporters we were counting on were not showing up to the polls. Because we had stationed poll challengers at each precinct, it was easy to recognize a lower than anticipated YES voter turnout. Fortunately, we had four hours left to rectify the situation.
Phone bank volunteers began to call supporters around the district with a very straightforward message: "You need to get to the polls and urge family members and friends to do the same because it appears that the bond issue is not going to pass."
We could see long lines at the polls during the final hours of voting thanks to our last-minute phone blitz, but election results weren't available until past midnight. A nerve-racking wait turned into jubilation upon learning that Holt's bond passed by a margin of 10 votes.
Within days, those opposed to the proposal demanded a recount which resulted in the loss of three YES votes. Final Results: 2,450 Yes / 2,443 No
Holt's $73.5 proposal passed by seven votes – the slimmest voting margin I have witnessed in my many years of assisting school districts with bond proposals.
When asked to identify winning strategies for K-12 bond proposals I often reflect on my experience with Holt Public Schools. Most times, a smart, well-executed YES campaign is enough to predict success. But monitoring poll traffic, keeping a close eye on the results and employing good old-fashioned, grass roots activism shouldn't be discounted. Sometimes, these Election Day efforts can make all the difference.