Granger Construction was recently recognized with the 2017 Cornerstone Award and 2017 Keystone Award for excellence in human resources development and training programs by the Associated General Contractors of Michigan.
In 2017, Granger offered more than 560 hours of learning opportunities to its employees and greater than 3,800 hours of actual learning was recorded by Granger employees – an average of approximately 28 hours per full-time employee.
The learning goals for 2017 focused on three primary areas: leadership, internal systems and processes, and company-wide strategy. Implementing these learning goals was no small task for Granger's senior leadership and human resources representatives. The company increased its headcount by nearly 20 percent throughout the year, increasing the challenge associated with delivering quality content to the right people at the right time.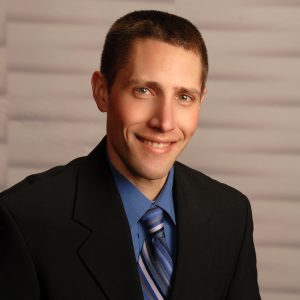 "We are thrilled that Granger attracted so much talent in 2017. Whether our employees are just beginning their career, or have worked at our company for a while, it is important that we provide them with the tools needed to be successful at their jobs and leaders within the industry," said Matt Bozung, Human Resources Representative. "We've worked hard to develop programs that suit the needs of our employees and go beyond basic office training."
The programs utilized by Granger have helped shape the professional and personal lives of employees and many lessons learned extend far beyond the office.
Granger's most dynamic program is the Dale Carnegie Leadership Fitness Class, comprised of a weekly four-hour class for 12 consecutive weeks. Granger employees develop confidence, stress management and general communication skills through participation. Graduates of the leadership program exhibit improved public speaking skills, greater workplace happiness and open mindedness.
"This class was one of the greatest experiences I've had at Granger," said Visual Design Coordinator, Erica Ross. "The class required us to dig deep personally and sometimes things were difficult to share or challenges were nerve-wracking to overcome. But, I feel a special bond with the other participants in this class and I feel more confident in my abilities as a leader after participating in this course."
In addition to its standard training curriculum, Granger selected three topics of focus based on the company philosophy around successful project completion. These sessions are formally known as Core Trainings and include the topics of Change Management, the Preconstruction Process, and Project Closeout. These training sessions are attended by all project engineers and team leaders to ensure quality delivery on the jobsite.
Employees can also benefit from numerous IT training sessions, program tutorials and groupthink workshops. These training systems have proven successful on the jobsite, as numerous organizations provide rave reviews about Granger-led projects.