Granger Construction has a long-running internship program, employing college students each year in the office and on-site at various projects. Throughout the summer, we'll introduce you to our 2018 Granger interns!
Name: Kylee Bezeau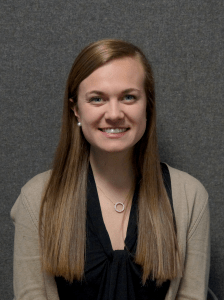 Hometown: Monroe, Michigan
School: University of Michigan – Dearborn
Field(s) of study: Electrical Engineering
Year at school: Senior
Graduating from the University of Michigan – Dearborn this August, Kylee Bezeau is new to Granger's internship program. She notes this also is her first time working in the field, and she is excited at the opportunity to get hands-on experience before graduation.
On the Job
During her internship, Kylee has been stationed at her alma mater. There, she is helping the Granger team replace the existing engineering laboratory building with a new, collaborative, active learning environment for engineering teaching and research. This is a $66 million project, taking place on an active campus location. When complete, it will result in construction of a three-story, 123,000 SF facility.
"The last three years of my university classes have been in the ELB [Engineering Lab Building], so it has been very exciting to see the transformations happening to a building I have grown to know so well," Kylee noted. Although exciting, Kylee admits one of the biggest challenges has been learning new terminology. Coming from an electrical engineering background, Kylee did not have prior experience with construction terms, but is continuing to learn as the internship progresses.
Biggest Inspiration
When asked what first inspired her to study Electrical Engineering, Kylee pointed to her high school math and science classes. "I took AP Calculus and AP Physics in high school, and really enjoyed both these classes – so I decided to obtain a degree that integrated the two." After sampling a few college classes, Kylee determined Electrical Engineering was the path for her.
Fun Facts
A multi-talented individual, Kylee has been very active in extracurricular activities during her collegiate studies. Not only did she play two years of varsity tennis at Adrian College before transferring to U of M – Dearborn, she also served as the Vice President of Programming for the Delta Phi Epsilon sorority. During her tenure, Kylee helped raise more than $5,000 for causes such as the Walk to End Cystic Fibrosis, and she says it was very rewarding to be able to help raise money and awareness for such meaningful causes.