Granger Construction has a long-running intern program, employing college students in the office and on-site at various projects. Throughout the summer, we'll introduce you to our 2017 Granger interns!
Name: Mehul Kulkarni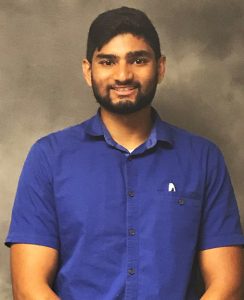 Hometown: Saline, Michigan
School: University of Michigan
Field of study: Civil Engineering
Year at school: Senior
How did you decide on your field of study? I've been amazed by construction since I was a kid. One of my earliest memories is watching a CVS getting built and staring at all the heavy machinery through the fence. When it came time to decide on a major, I knew I wanted to choose something that would involve buildings and construction. Civil engineering seemed like a natural choice.
Favorite experience(s) from school: I'm on a competitive dance team at my school that performs on campus and competes at different competitions all around the country. I love the adrenaline rush that comes from performing in front of hundreds (sometimes thousands) of people.
After graduation/Career plans: I'm planning on either finding a full-time position in construction, or going to grad school to get a Master's Degree.
What Granger project are you working at (name/location)? I am working on the University of Michigan Athletics South Competition Performance project in Ann Arbor.
Why did you want to intern with Granger? I wanted to intern with Granger because I really liked the atmosphere of company as well as the company values. I thought that I could learn a lot from being a part of the projects that Granger does. As a side note, Granger built my elementary school and high school, and renovated the civil engineering building at my university, so it seemed like fate that I would intern here.
What are you most excited to learn about or do during your internship? I'm excited to get some real experience working in construction management. I'm especially excited to learn how a large-scale construction project, such as UM ASCP, is properly managed and completed.
What has been your favorite/most meaningful experience so far in your internship? One of my favorite experiences so far has been being able to start working several months before the summer. During the school year, I was working part time at the site so I could start getting a feel for the project and start getting trained in certain tasks. It was really fascinating to see the project over such a long period of time, rather than over just three months.
What have been the biggest challenges so far/what do you think will be the biggest challenge? One of the biggest challenges I faced when I first started was getting used to how large the project is. I found it difficult to find where I needed to be going, especially with the drywall up. Thankfully, I got the hang of it after some time.
How do you think this internship will impact your future goals? I will gain hands on experience working in construction management and learn useful skills relevant to the industry.
Fun fact about yourself: I love to play music and am a violinist in a campus orchestra. I also love to play guitar, mandolin, and ukulele.