Granger Construction has a long-running intern program, employing college students in the office and on-site at various projects. Throughout the summer, we'll introduce you to our 2017 Granger interns!
Name: Riley Start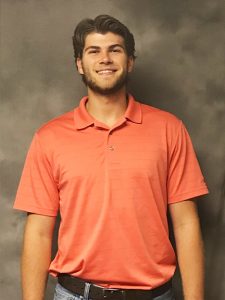 Hometown: Durand, Michigan
School: Michigan State University
Field(s) of study: Construction Management
Year at school: Junior
How did you decide on your field of study? Ever since I was a young kid I enjoyed building things, so I thought why not go into construction.
Favorite experience(s) from school: My favorite experience is going to MSU football and basketball games.
After graduation/career plans: I plan on getting a job in construction, and am open to living anywhere but preferably somewhere warm.
What Granger project are you working at (name/location)? I'm at the MSUFCU Headquarters 2 in East Lansing.
Why did you want to intern with Granger? Granger is a well-respected company that is innovative and constantly growing, and I wanted to be a part of that.
What are you most excited to learn about or do during your internship? I'm excited about any hands-on construction. Although I have built things in the past, the commercial aspect to building things is very new to me.
What has been your favorite/ most meaningful experience so far in your internship? Pouring concrete. It was something I have never done before, and it will be a big help down the road.
What have been the biggest challenges so far/what do you think will be the biggest challenge? Learning all the terminology used on the job site is a challenge.
How do you think this internship will impact your future goals? This is my first job in the construction world and everything that I have done and will continue to do is building a strong base of knowledge. With a strong base of knowledge, I will be able to pick up on things at a faster pace and adapt to changes in the future.
Fun fact about yourself: I am a big fisherman.