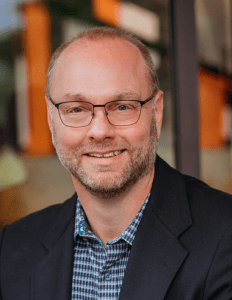 Every election brings a chance of finding a K-12 school bond proposal on your ballot. These bond proposals are a main source of funding for many K-12 school capital projects (aside from private donations and grants). To help make an informed decision before casting your vote, Granger Senior Project Manager and K-12 Market Segment Leader, Jeff Tuley, offers the following advice.
1) UNDERSTAND THE NEEDS.
Everything has a life expectancy, and right now, many Michigan public schools are operating well beyond the life expectancy for systems. You have 75-year-old buildings that were built to last 50 years, and the facilities and maintenance staff at these schools have already done everything they can to keep things from falling apart. Eventually, duct tape and tenacity stop working and you need to invest in facility upgrades.
Unfortunately, most schools do not have the money.
Michigan public schools are funded by tax payers on a per-student basis depending on the school district's size and other factors. Overall that funding has decreased in past years, leaving schools operating on slim margins.
When a boiler breaks or the roof leaks, administrators must make difficult budget decisions or attempt to gain community support for a bond. If that bond fails, dollars must be diverted away from students.
2) UNDERSTAND THE NUMBERS.
If bonds are just meant to cover capital repair projects, why are they so expensive? The short answer to this question is semantics.
According to language in the Michigan School Bond Qualification and Loan Program, bond funds are reserved for investment in new or upgraded facilities and may not be used for repairs. Therefore, when a school decides to push for a bond, they will often invest in a full facilities assessment to identify what systems are outdated or nearing end-of-life, and work with community members to identify a package of issues and opportunities they want the bond to address.
Granger Construction is experienced at coordinating and conducting facilities assessments with K-12 schools. We develop a thorough evaluation of the district's facilities, inclusive of a cost summary, and work with the superintendent, school board, administrators and community to help them confirm what their priorities should be and how much they think residents can afford to invest.
3) UNDERSTAND THE BIGGER IMPACT.
Could residents without school age children benefit from voting to support K-12 school bond issues? Yes. Even community members without K-12 school affiliation can benefit from new and upgraded facilities:
Better schools increase property values.
Businesses are more likely to invest in communities with strong schools.
Communities can use school facilities for public events and programs unrelated to daily K-12 education (ex. Community Theater, arts programming, senior classes and group fitness activities).
Communities are ultimately responsible for funding their public schools and it is up to community members to decide what they want that investment to be.
4) GET INVOLVED AND STAY INVOLVED.
What if a bond proposal does not include things you find important? Voters may wish to consider caution before withholding their vote in these instances.
It costs money to conduct assessments and get a bond issue on a ballot, and it takes time for the leadership of the school district to meet and develop a plan. There are definitely financial and time considerations with bond proposals.
People vote no on bond issues for various reasons. Maybe it's lack of confidence in leadership. Maybe there is a concern regarding curriculum. Maybe they are business owners with property that would be taxed at a higher level. Maybe the bond does not cover all specific issues of interest to the voter.
The challenge if someone just votes no, is that they are not passing along their reason why. Instead, if they proactively participated in bond meetings and open forums, sharing their thoughts and concerns earlier in the process, those issues can be dealt with as part of the bond. But if community members do not participate in these planning discussion, you never know.
The best advice I can give, is for voters to do their own due diligence, decide what is important to them, then be active. Have a voice, and be engaged in the planning process.
To stay informed on upcoming K-12 school bond elections and results, visit the following Michigan Department of Treasury websites: