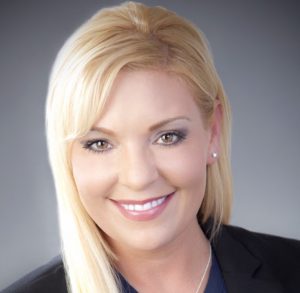 October 30, 2020 | COLUMBUS, Ohio – As the fourth quarter of 2020 cycles through on a low note for many businesses, one Midwest construction firm continues to see record growth among its Ohio team. Headquartered in Lansing, Michigan, Granger Construction Company expanded to Ohio in 2017. The first office, located just outside Columbus, was a one-person operation managed by Jason Woehrle. In just three years, this team has expanded to 15 members and counting, with Woehrle transitioning to Granger's Regional Director for Ohio in 2020 and the team relocating to a larger office space within Columbus.
"Granger's growing team in Ohio is a direct reflection of the success we have been seeing as a company," notes Woehrle. "While initial projects in this region primarily focused on Corrections, we have expanded to serve clients across market segments, including projects for Healthcare, Data Centers and Higher Education.
The team's most recent addition is Business Development Manager, Stacy Sleeper, who joined Granger in October. Sleeper brings significant industry sales and business development experience to the position, joining Granger most recently from the Builders Exchange of Central Ohio, where she was Director of Membership and Services. In that role, Sleeper was responsible for overall management of recruitment and membership services operations, and successfully maintained a 94% member retention rate annually.
"We are very excited to have Stacy join our growing team," continues Woehrle, "and we're confident she will be a tremendous asset as we continue to grow and diversify our network in this region."
Granger Overview
Founded in 1959, Granger Construction is an ENR Top 400 company headquartered in Lansing, Michigan, specializing in design-build, construction management, integrated project delivery and general contracting services for the commercial, industrial, K-12, higher education, healthcare and corrections market segments.