Wednesday, February 3, 2021 | Welcome to part five of Granger Construction's Productivity Series, where team members across departments offer advice to improve workflow. In this feature, Senior Human Resources Generalist, Molly Gurski, shares how she maintains productivity at work.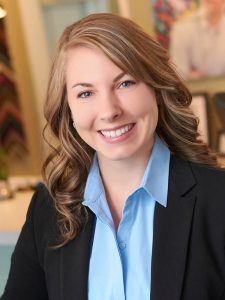 It's easy to get overwhelmed when you don't' know where to begin. But the worst thing you can do is not start at all. Somewhere is better than nowhere.
Each week, I make a list of all my projects and responsibilities. Based on deadlines or priorities, I break this list down into daily sticky notes of three to four top priorities. I feel prepared each day knowing exactly what I need to accomplish and it gives me a sense of relief knowing my priorities.
Sometimes, we have multiple things that all seem like the number one priority, and it's difficult to choose one task over another. In those situations, I find it helpful to coordinate with a supervisor. This way everyone is on the same page.
Our team uses an Asana board to help coordinate priorities. We use a Kanban approach and list our backlog, current projects, what's being done and what's been completed. I also use Asana for my personal projects, and create my own checklist of tasks and deadlines, creating a calendar view of big projects to help me stay on track. Added to this, I block out time on my calendar for priorities and color-code them to see what items stick out big and bold.
It's really all about staying mindful and motivated. Get yourself pumped. Limit distractions. Make sure you're in a space where you feel you can be productive. Limiting multitasking is also huge. Ideally, we all think we can do it. We think we can juggle children, our job and our partners, all that good stuff. However, I think you'll get more satisfaction when you try to limit and focus on one thing at a time.
It's also important to give yourself grace. We're all human, not work mules. You need those mental breaks to give your brain room to breathe. So, get in your car. Go to the store. Get a drink. That fresh air and scenery will give you a fresh perspective.
I use the Headspace app for meditation. It offers a free trial. Daily exercise also gets me in a good mindset. I feel great the days I get up early and do some type of exercise or movement. It doesn't have to make me sweat, just getting up makes me feel energized for the day.