Innovation

We are focused on emerging technologies and processes, such as BIM and Lean Construction, as ways to add value to the bottom line on every project. We are constantly challenging the status quo to find a better way.

Teamwork

We have strong relationships with architects, subcontractors, government agencies and of course, our customers. We are collaborative and build long-term relationships as we work towards a common goal. Our priority is to ensure that our customers have a positive experience with us while we deliver the highest quality project.

Integrity

Our customers are confident that we will deliver on our promises and that we will do what we say we will do. They have peace of mind knowing that we approach every situation with integrity and a strong desire to listen to their needs and help them achieve their goals. We see them as part of our extended Granger family.

Inspiration

We are passionate about advancing the art of building, of always seeking a better way to solve our customers' business challenges. We don't just build buildings. We aim to improve the lives of people who research, work, learn, heal and compete in our buildings.

Diligence

We ensure that a project is completed beyond our customers' expectations through focused and collaborative effort. By assessing each project, communicating every step of the way, and taking the measures necessary to get the job done, we are able to diligently accomplish each of our customers' goals- and then some.
The Granger Team
Our team is strong. Granger team members are leaders, collaborators and listeners willing to do whatever it takes to ensure that projects are completed to the total satisfaction of all stakeholders. Our staff has experience addressing complicated challenges on a wide variety of projects, forging lasting relationships and leading to repeat customers.


Read More »
Alton Granger /
Chairman


Read More »
Glenn Granger /
President/CEO


Read More »
Dennis Carignan /
Vice President


Read More »
Tim VanAntwerp /
Vice President


Read More »
Darryl Massa /
Executive Vice President of Operations, PE


Read More »
Jerry Brand /
Vice President


Read More »
Glenn Simon /
Vice President and Government Market Leader


Read More »
Rob Train /
Vice President and Corrections Market Leader


Read More »
Jeff Tuley /
Senior Project Manager and Commercial Market Leader


Read More »
Jon Upton /
Project Director and Healthcare Market Leader


Read More »
Ben Schneider /
Project Director and Industrial Market Leader


Read More »
Paul Roller /
Senior Project Manager and Higher Education Market Leader
Community
As a family-owned company, Granger considers it a privilege to serve our communities. We aim to positively advance and affect the communities where we live and work with every project we undertake and by being an active participant and supporter of community events and initiatives.
---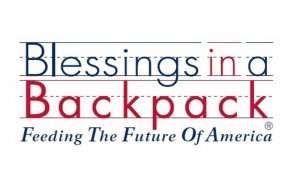 "Blessings in a Backpack" feeds the future of America, one school at a time
According to No Kid Hungry, an organization that focuses on solving hunger problems for children, more than 13 million children live in food insecure homes in the United States. While these students can eat free or reduced-cost meals during the …
---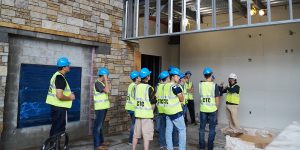 Granger welcomes students to Hope College
Granger Construction hosts tour of site for skilled trades students Granger Construction recently teamed up with the Careerline Tech Center, part of the Ottawa County Intermediate School District, to provide students in the Building Tech/Construction Management program real-life exposure to …