Friday, April 14, 2023 | As Granger Construction Company prepares for a second, all-company service partnership with Lansing area Advancement Corporation Community Center  (AC3), the team is honored to celebrate receiving a 2023 AGC in the Community Award.
AGC Community Award
AGC in the Community Awards are conferred annually by AGC Charities, Inc., a non-profit affiliate of The Associated General Contractors of America, focused exclusively on charitable, scientific and educational purposes. This award recognizes AGC member projects epitomizing the essence of charitable giving.
Granger Construction submitted "AC3 Community – Creating a New Purpose" for consideration among the 2023 award applicants. It was one of two initiatives selected to receive recognition. Last month, Granger Vice President Beth Pellerito and President Dennis Carignan accepted this award during the March 2023 AGC Convention in Las Vegas, Nevada.
"Granger has always believed in giving back to the communities where we live, work and play," notes Pellerito. "Service is at the heart of Granger's mission to improve the customer experience, and we see this mission of service exemplified by The Advancement Corporation. It has been an honor to support AC3, and we hope this award helps raise awareness of the impactful work in the greater Lansing community."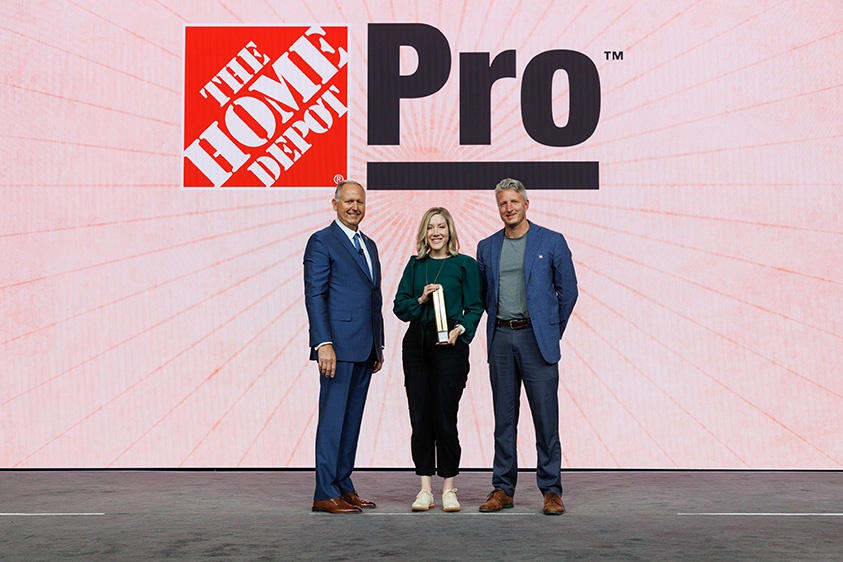 Advancement Corporation Partnership
In April 2022, Granger partnered with The Advancement Corporation to host a bi-annual all-company meeting followed by an afternoon of service.
Once home to Otto Middle School in downtown Lansing, AC3 is transforming into a community recreation center and nonprofit hub, bringing over 30 organizations together under one roof.
Granger team members met with AC3 founder Derrick "DJ" Knox, and after learning about AC3's impactful work, felt driven to support their mission. As a result, over 100 Granger team members joined together to help prepare the vacant school to serve Lansing residents in its new capacity. Between event preparation and day-of support, Granger team members provided over 400 hours of service, translating to a $20,000+ investment.
Volunteers assisted with projects ranging from painting and gardening to organization. One group transformed an outdoor courtyard overrun by weeds, shrubs and trees from the facility's 10-year vacancy. Another helped AC3 partners prepare a community garden for spring planting. Volunteers working inside painted medical clinic spaces, including exam rooms, offices, corridors and a break room. Others removed heavy furniture from old classrooms throughout one wing of the two-story building, consolidating items in a single location to be discarded or relocated at a later date. Still more volunteers helped set up a computer lab, swept and mopped floors and deep cleaned offices, restrooms, a cafeteria, an auditorium and numerous other spaces.
Ongoing Community Support
Since The Advancement Corporation Community Center purchased their 220,000-square-foot facility in October 2021, various community groups and volunteers have contributed towards renovations and development. This transformation continues today.
Granger Construction is excited to rejoin community efforts by hosting a second all-company meeting and service day at AC3. During the 2023 Spring G2 Summit: Granger Gives, team members will again gather for food and fellowship, followed by community service activities including yardwork, painting and cleaning.
"DJ and the AC3 team have been extremely gracious welcoming us into their space for these events, and I can't thank them enough," notes Pellerito. "The feedback from Granger team members after our 2022 event was overwhelmingly positive, with a consensus that participation was very meaningful and worthwhile. Many team members even asked if they could continue to engage and volunteer. I can't think of a better partner to work with in planning our 2023 community gathering and would encourage other local organizations to consider opportunities to collaborate with AC3."
Recap from Spring 2023 G2 Summit: Granger Gives