Senior living construction evolves as population increases
The need for senior housing is rising. According to the American Seniors Housing Association, 5 to 8 percent of today's baby boomers are more likely to opt for seniors-only, multifamily housing than to reside in their own homes or apartments.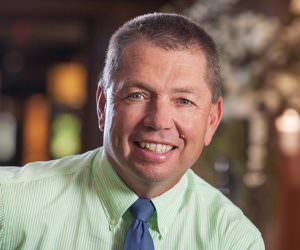 "We continue to see a significant uptick in the demand for senior housing," said Jon Upton, project director and healthcare market segment leader at Granger Construction. "As we keep building more senior living facilities, it is important for us to stay abreast of industry trends and innovations."
Here are some of the latest features gaining traction within the senior housing marketplace:
Increased Home Aesthetics: In the past, senior housing facilities incorporated more spartan, institutional looks, with features like semi-private bedrooms and shared bathrooms. Today, new facility designs focus on creating spaces that feel more home-like. This means an increased attention to comfort and privacy.
Long-Term Appeal: Many seniors prefer to reside in housing situations for as long as possible. This has led to a growing demand for facilities that allow residents to "age in place." For independent and semi-independent living facilities, this means including features such as arthritic-friendly windows, or larger rooms that can accommodate future attendants who may be needed to assist with daily living activities. These design aspects can make a difference when it comes time to assess whether an individual needs to move to a nursing home or other assisted living situation later in life.
Public Spaces: There is increasing interest among the senior population to stay both physically and mentally healthy. Thus, more senior housing facilities now include public spaces to meet these needs. Today's facilities often incorporate group exercise, yoga, or various other social gathering spaces that can accommodate activities meant to help maintain and improve cognitive, psychological, and motor functions.
Attention to Memory Loss: Because aging residents often are more susceptible to cognitive disabilities, many senior-housing facilities are starting to favor design features that help mitigate certain memory loss factors. For instance, raised window heads, increased window sizes, and adjustable shades and lighting may aid in comforting residents with Alzheimer's or Dementia. Similarly, new design trends focus on increased safety features, such as enclosed courtyards offering protected outdoor access, and screened parking areas to help reduce the desire for roaming.
Community Integration: Rather than existing as isolated facilities on private campuses, some senior housing complexes are becoming more intentional about integrating with surrounding communities. New designs may include amenities such as eateries, wellness centers, and meeting spaces that are open to the general public. Similarly, some housing complexes may be connected to external health facilities, such as short-term rehabilitation centers. These community amenities often include separate entrances for public versus resident patrons, and may be connected via walkways or footbridges.
The Greenhouse Project: One final trend gaining popularity is the Greenhouse Project Model. This is a newer form of senior assisted living, featuring small, shared dwellings with high levels of care. Each unit houses about 10 to 12 individuals who share kitchen, dining, and common areas, while maintaining their own bedrooms and bathrooms. Often, staff members also are available to assist residents with daily living activities, like cooking. This concept has earned praise from residents and staff across the country.