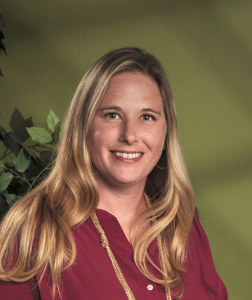 As many construction companies continue to struggle to find enough qualified, skilled candidates to fill available positions, Granger Construction's Business Process Manager, Tori Menold, has found a unique way to help address not only the labor challenge but the industry's gender gap as well.
On July 21, Menold and the nonprofit organization she co-founded — Women in Skilled Trades (WIST) — will welcome six new tradeswomen to the industry as the inaugural graduating class of the Apprenticeship Readiness Program (ARP).
Menold's primary goal for WIST was to prepare women of the greater Lansing, MI community for successful career opportunities in the construction skilled trades.
"I originally wanted to create opportunities to help women in my community advance their careers," said Menold. "But I soon realized I could use my own construction background to help bridge an even greater economic gap."
A Shortage of Labor
The construction industry has suffered from labor shortages for years. Despite increasing trends in construction worker wages, a recent study by the U.S. Chamber of Commerce reports 56 percent of contractors list skilled labor shortages as a top factor likely to impact business over the next three years. Experts predict this could mean demand for as many as 500,000 more skilled workers during the next decade.
The construction field also has one of the largest gender gaps of any industry. Females represent only about 5.2 percent of the current construction workforce. This trend continues despite findings that skilled trades offer significantly higher lifetime earnings compared to other, more gender-traditional occupations.
"Given these discouraging trends it is extremely important to continue promoting programs like WIST," said Granger Construction President and CEO, Glenn Granger. "We need to build support for skilled trades, or risk losing the workforce we'll need to tackle tomorrow's projects."
Building Connections for Success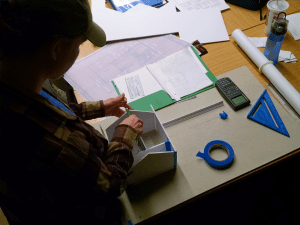 "Our biggest concern for ARP is building a ladder toward success," said Menold. "We can teach new skills. We can expose students to new opportunities. But without the right connections and resources, many won't make it to the finish line."
Currently, a traditional path to a trade career in Michigan includes three main steps:
Passing a Work Keys Test
Gaining an interview with a local trade union
Completing a 2-5 year apprenticeship program
The ARP developed by WIST is designed to increase the likelihood of students successfully completing the entire process and securing a trade career.
WIST's first-year ARP included several unique features, including:
More math skills lessons, designed to prepare students for their Work Keys Test

WIST incorporated many hands-on activities into its Apprenticeship Readiness Program.

Weekly personal training classes, focused on female strength and fitness
Consolidated evening and weekend classes, accommodating students working standard business hours
Small ARP stipends to help offset costs (like transportation or childcare) that might otherwise prohibit students from attending the 12 weeks of classes
Letters of commitment from five local unions, ensuring students who pass their Work Keys Test are guaranteed apprenticeship interviews
Sponsorship agreements from four local construction companies, willing to interview graduates as potential employees to sponsor through their apprenticeship
Looking to the Future
As WIST begins planning for their second ARP series, they happily note the successes of their inaugural class.
"All six of our students will graduate, and everyone who has taken their Work Keys Test has passed," said Menold. "Two students even achieved top Platinum and Gold scores."
One student, Raquell Rivera, has already successfully placed with an apprenticeship, joining Granger Construction's carpenters unit.
Although the first-year success of WIST and the ARP has been fulfilling and rewarding to Menold in many ways, she notes there is still a ways to go.
"Hopefully we continue to grow," said Menold. "Because there is still a huge gap to fill."
_____________________________________________________________________________
The following list represents organizations who provided letters of commitment and sponsorships for WIST's inaugural Apprenticeship Readiness Program:
Granger Construction
Clark Construction Company
Nielson Construction
Schiffer Mason Contractors
Michigan Bricklayers & Allied Craftworkers Union
Iron Workers' Local 25
Michigan Carpenter & Millwright Training Program
Operating Engineers' Local 324
Michigan Laborers' Training & Apprenticeship Institute