Friday, September 30, 2022 | Each year, Granger Construction recognizes outstanding leadership and accomplishments among our teammates during our Annual Awards Celebration. This week, we had the privileged of celebrating our 2022 award recipients during our first ever G2 Summit: Granger Gathers event.
Continuous Improvement Awards
The Continuous Improvement Awards recognize outstanding performance and excellence by individuals who continually seek to implement innovative solutions in order to improve efficiency, maximize quality and/or streamline our processes. Granger's 2022 award recipients were Matt Bauer, Emily Bowers, Cam Freeman and Alex Neering.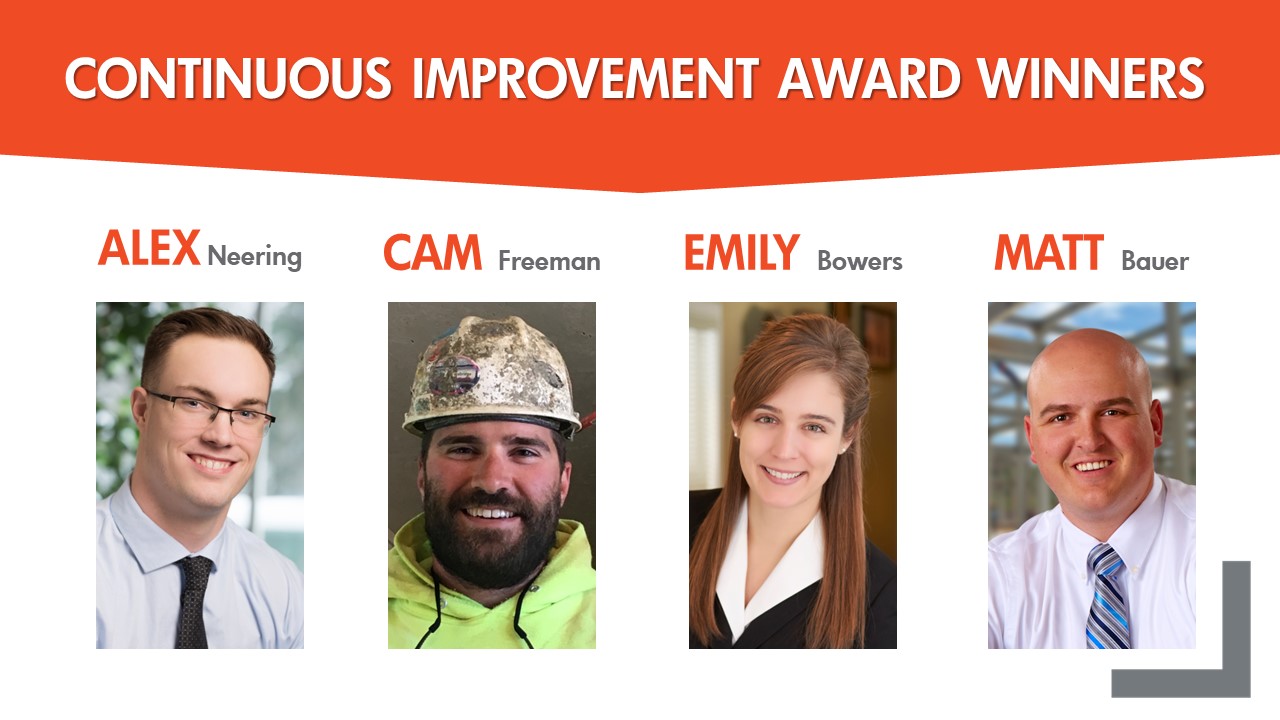 Core Values Awards
The Core Values Award seeks to recognize one individual whose performance, attitude and spirit embody Granger's core values: 1) Strong and Safe Work Ethic, 2) Intuitive and Curious, 3) Discerning Listener, 4) Enjoys Life and Work and 5) Humble. Granger's 2022 award recipient was Rich Corona.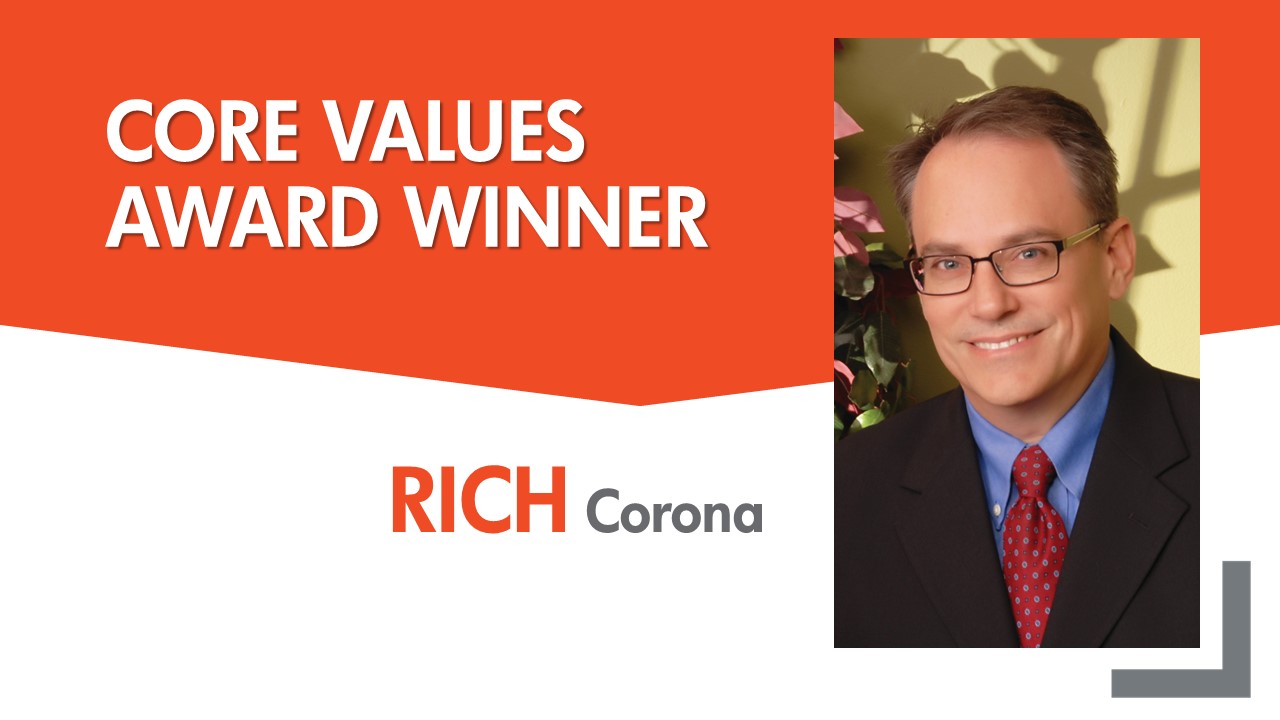 Greg Bobzien Safety Clean-up Awards
The Greg Bobzien Awards recognize individuals and project teams that go above-and-beyond with their dedication to safety. These team members focus on safety every day for the projects and tradespeople on site, holding all employees to a higher standard. Granger's 2022 award recipients were Lucas Cassel and the U-M Ruthven Concrete Project Team.
Project Performance Awards
Traditionally split into two categories, "Under $10 Million" and "Over $10 Million," the Project Performance Awards  recognize teams in areas of project management, from implementation through project close-out. This year, Granger also announced the "Grit" award, recognizing perseverance in overcoming challenges. Granger's 2022 award recipients were:
(Under $10 Million) City of Grand Rapids Rosa Parks Circle Redevelopment Project Team – Andrea Andres, Cathy Buck, Chris David, Matt Grettenberger, Becky O'Callaghan, Jerry Pratt, Riley Thelen and Donald VanDeCasteele
(Over $10 Million) McLaren Greater Lansing – Amy Baldwin, John Bort, Michael Bozung, Jeff Capel, Suzie Cherney, Rich Corona, Jake Gaberdiel, Davin Heinonen, Mike Hoffmeyer, Mike Kissane, Jordan Krausz, Carl Lamphere, Darrah Leach, Alex Lewis, Damian Massa, Cory Maurer, Doug McVicker, Jerry Pratt, Ben Proctor, Sharon Ruonavaara, Marti Schrauben, Ryan Snellenberger and Nate VanSkike
(Grit) U-M W.K. Kellogg Institute & Dental Building – Greg Brand, Zac Elkins, Steve Farsakian, Chris Glinski, Monica Griffin, Alex Lewis, Doug McVicker, Eric Medley, Dylan Niadna, Kyle Oberdorf, Jim Pennewill, Paul Roller, Mark Wildmo, Duane Wixson, Brian Ziemba and Jackie Ziemba
Value Beyond Belief Awards
The Value Beyond Belief Awards recognize individuals and project teams that deliver exceptional service and value. Granger's 2022 award recipient was Jeff Havranek.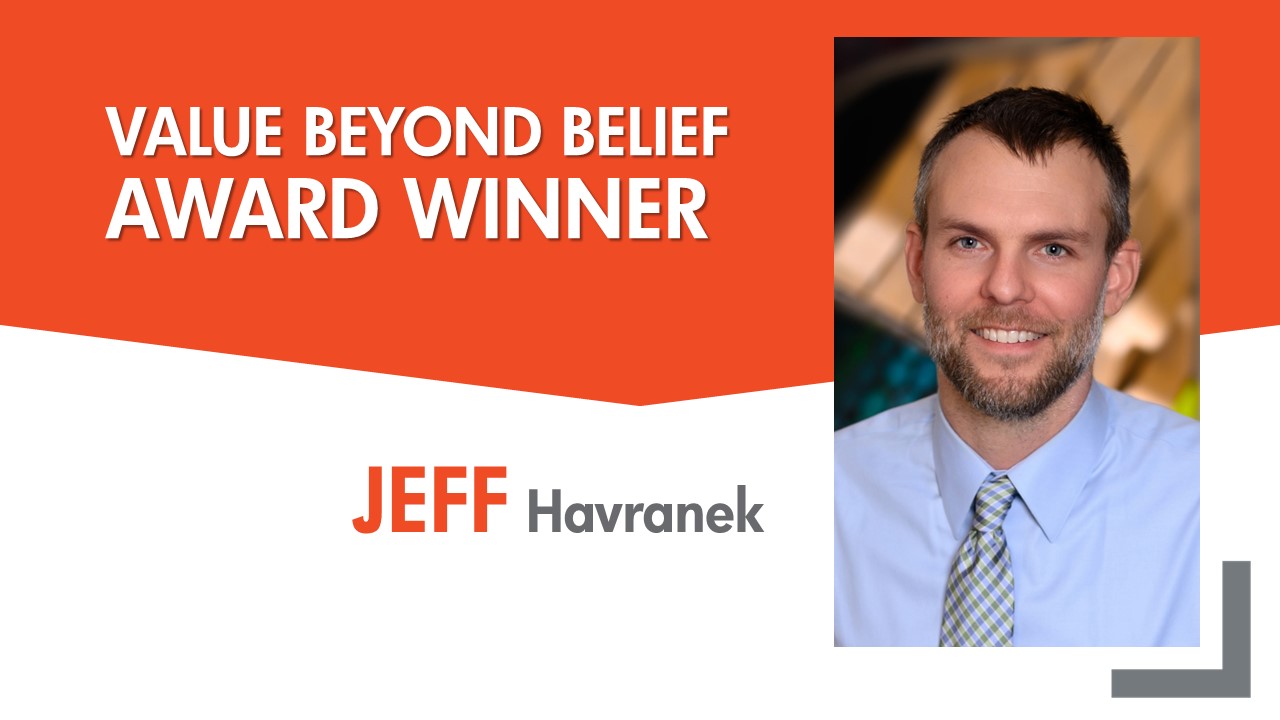 Horizon Builders' Award
The Horizon Builders' Award is chosen by Granger's top executive team, recognizing an individual whose performance and attitude reflect Granger's mission of "improving the customer experience." Granger's 2022 award recipient was Todd Butler.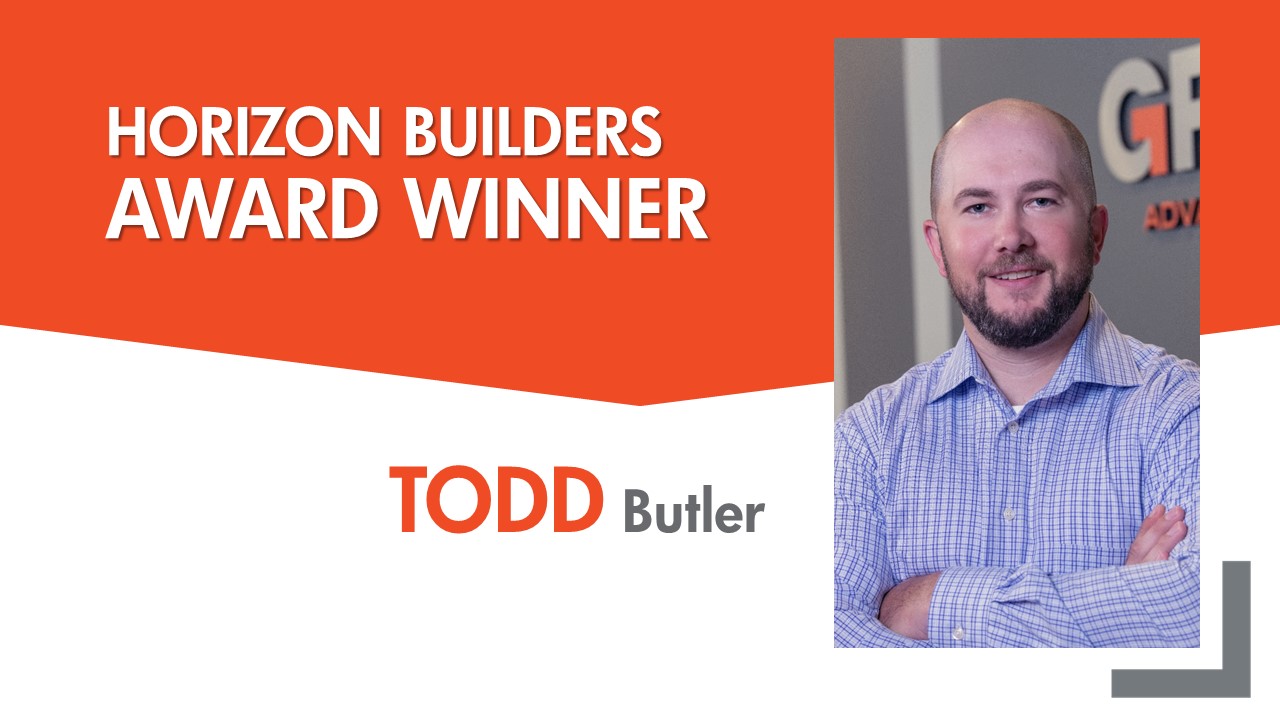 Alton L. Granger Chairman's Award
Granger's highest honor, the Chairman's Award acknowledges dedication to the company and continued realized success. Granger's 2022 award recipients were Jerrod Pung and Matt Bozung.