As Granger continues implementing Lean initiatives both on jobsites and in its offices, the company celebrates initial successes with a new cloud-based resource management software, ToolWatch.
With self-perform capability in both concrete and general trades, in addition to serving over six market segments across Michigan and the Midwest, Granger uses and stocks a vast supply of tools, equipment and materials. However, manually managing such a large, fluctuating inventory can prove difficult. Therefore, Granger team members were excited at the opportunity to begin testing a new cloud-based resource management system in 2018.
"The functionality of this program is amazing," said Tom Owens, Granger's General Superintendent. "Not only does it make it easier to request tools and equipment for onsite teams and to fulfill those requests for our Yard staff, it also provides valuable maintenance and benchmarking data."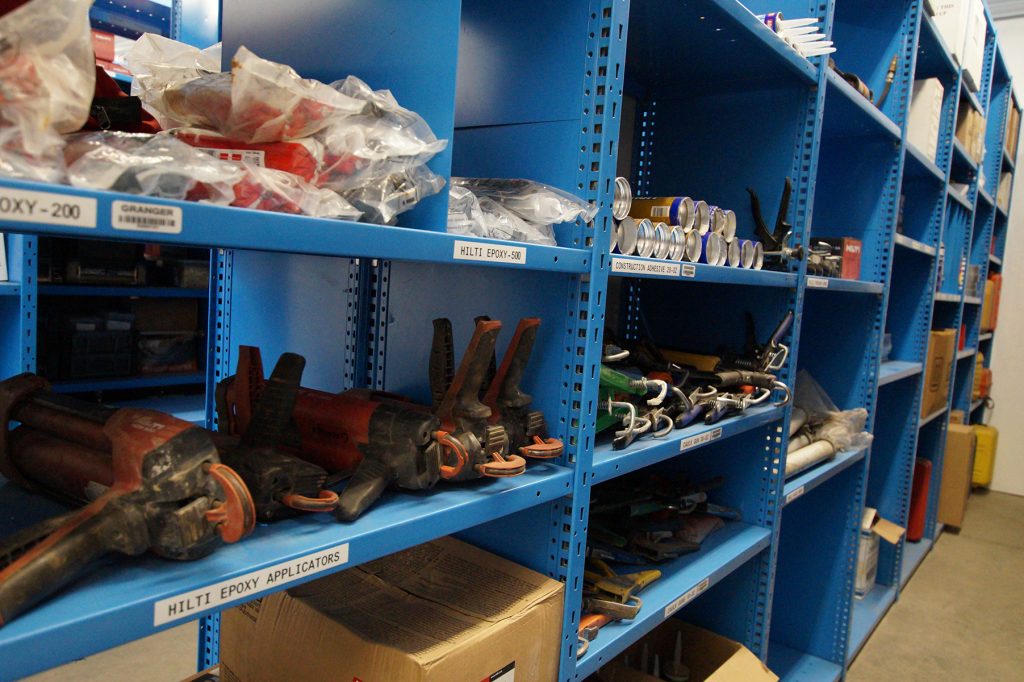 Now, rather than spending time calling in requests and waiting for Yard staff to verify item availability, Granger field superintendents can use ToolWatch's new mobile app. They simply compile their list of items using the app's requisition form, indicate when the items are needed, and submit the form.
The resource management system offers real-time data, so if items are not in stock, it gives Yard staff and onsite teams full visibility into each item's location and availability. The program also allows easy transfer of tools, equipment and materials to different users or jobsites without requiring warehouse involvement, and integrates with Viewpoint, Granger's project management software, to streamline operations and increase accuracy of job cost and billing charges.
All items in the warehouse are barcoded and entered in the system, and ToolWatch can track the location, purchase date and price of every tool or piece of equipment in stock, from something as simple as a saw blade to a 110-ton crane. It also tracks usage, maintenance history and return on investment.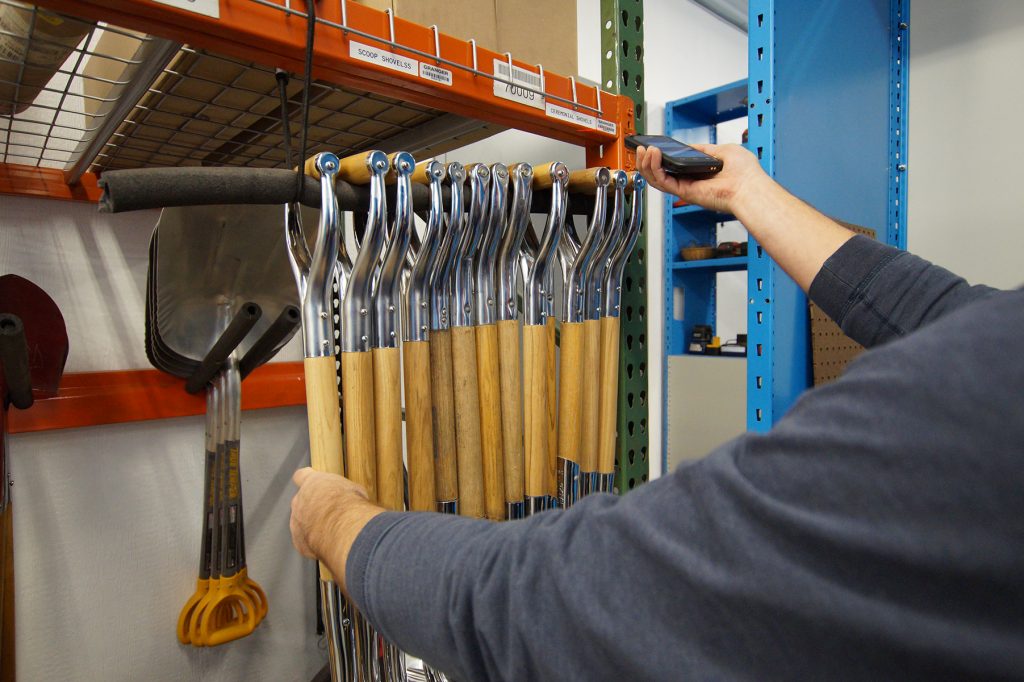 "This information is extremely valuable, not only in significantly streamlining the requisition process, but also in helping the company make more informed purchasing decisions," said Owens. "We look forward to watching the positive effect this new Lean initiative has on the entire company."