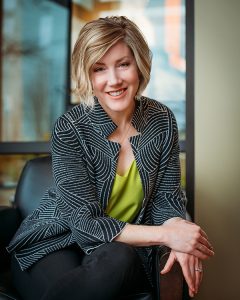 Friday, October 22, 2021 | Granger Construction joined industry peers in celebrating the inaugural Construction Inclusion Week (CIW) by Time for Change (running October 18 – 22, 2021). As part of this weeklong focus on diversity, equity and inclusion (DEI) in construction, team members across the company joined together Wednesday for a panel discussion around Supplier Diversity and Why it Matters.
"I can't tell you how proud I am to see that we have more than 80 participants," noted CEO/President Glenn Granger during the optional lunch-time panel discussion. "I am really warmed by the fact they we're consciously engaging in this conversation. We all are at different places on this journey, and we're not in a position to necessarily judge where people are. But we can improve, and we can be better in our ability to serve our customers by having  more diverse thoughts, perspectives and opinions."
Panel discussions were led by Marketing Director and DEI Committee Chair Beth Pellerito, with participants including Pre-Construction Administrative Assistant Alexis Nelson, West Michigan Regional Director Brad Hesche, Project Manager Andrea Andres and Executive Project Director and K-12 Market Segment Leader Jeff Tuley. The following includes some key take aways from these discussions.
Alexis Nelson spoke to how Granger uses BuildingConnected to engage subcontractors, and how that process assists project teams in achieving supplier diversity on their jobs.
Beth Pellerito: "I think a great place to start is by talking a little bit with you, Alexis, about how we are leveraging BuildingConnected, and how you, specifically, are supporting teams in achieving subcontractor diversity goals during the bidding process."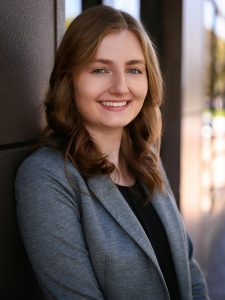 Alexis Nelson: "BuildingConnected is really there as a resource for you when you are trying to build your bidder list, whether that be with specific DEI goals from the client, or with specific goals that your project has established. It makes it very easy when you are searching for bidders. It essentially has the ability to filter different DEI requirements. There are filters for disabled business enterprise, women-owned business enterprise, and a whole host of others that you can sort by when you are searching for bidders specific to the local areas that your project is in."
Beth Pellerito: "If teams haven't been using BuildingConnected, what's the best way for them to get plugged in?"
Nelson went on to share that "There's no right or wrong way to use [BuildingConnected]." Instead, she and Granger's Pre-Construction team have been working to customize plans based on each individual project's needs. Sometime, this means sitting down and meeting with prospective subcontractors ahead of bid time and assisting them with the system.
"We have to flexible … accepting bids and what's going to work best for certain subcontractors, especially when they are small, local, diverse subcontractors."
Brad Hesche shared ways Granger is illustrating its commitment to DEI when pursuing new work.
Beth Pellerito: "Brad, when we were pursuing the Rosa Parks Circle Renovation Project, we were asked to speak to our commitment to DEI. Can you talk about your experience on that project or on other projects where we have responded to questions about subcontractor diversity and DEI?"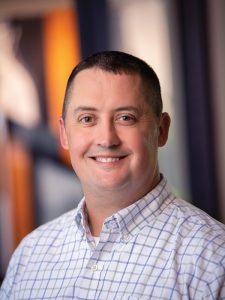 Brad Hesche: "The Rosa Parks project was a learning curve for me. What we did was put together one of our first project specific DEI plans for a client – what we were going to do, very specifically, to meet their goals – and then walk that through with the team. I would say, going through that process helped with understanding, sitting down and thinking about, what are the real roadblocks to making the goal successful or achievable? What it really boiled down to was understanding, 'what are the goals?' and 'how are we going to do it?' 'How are we going get to the right groups that can get us to the right lists to the right partners, so we're connecting with the folks who are going to be able to hit the goal?' That includes the people at the City of Grand Rapids, the Grand Rapids Chamber, West Michigan Minority Contractor Association, the ABC and AGC. It's a whole lot of different entities and resources that are out there that we ended up getting to know a lot better, and those ended up feeding into BuildingConnected … We don't know who we don't know until we connect with them."
Andrea Andres shared some positive benefits of subcontractor diversity at the Rosa Parks Circle Renovation project in downtown Grand Rapids, Michigan.
Beth Pellerito: "Andrea, [at Granger] we talk a lot about promises made and promises kept, and this is a situation where we made some promises to the City of Grand Rapids. As the person responsible for keeping those promises, can you speak to that experience at Rosa Parks Circle?"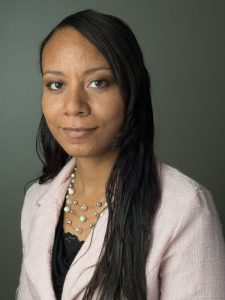 Andrea Andres: "We had a goal of 50% either micro-local or minority-owned contractors dollar-wise in our bids, and we actually ended up exceeding that goal. I think we're currently sitting at 64%. We've really seen some both tangible and intangible benefits from trying to seek that diverse bid list or those diverse contractors. Obviously, there's the tangible things we've benefited from. Budget-wise, these contractors are smaller [and] have a lot lower overhead than some of the bigger guys, so we did really get some competitive bids. But also, schedule – these suppliers are a lot more flexible. They're right in our backyard, so we can take advantage of that. But in terms of meeting the city's goals, I think there's also that intangible value of having a contractor base that's representative of your population. So, the public is actually seeing contractors that are small contractors that they know, and they're seeing that it's not just these big companies that are coming in to do this park, but it's contractors that they can identify with. I think that's really been a huge benefit to the city as well.
Beth Pellerito: "How do you think you successfully overcame perceived "barriers to entry" for these smaller or minority-owned subcontractors to doing business with Granger?"
Andrea Andres: "Our bid strategy. We had to be much more flexible with how we do things. We had to be very conscious of our bid packaging and breaking it down into small enough chunks where a smaller subcontractor would have no problem handling each piece. We also had a lot of flexibility in how we accepted bids. If people were set up with BuildingConnected, that was great. If they weren't, we were willing to help them get hooked up with that system. But for the companies that really didn't have a lot of technology, we took paper bids delivered to the office, we took email bids; we were very open to however people could get bids to us. We did a lot of outreach by phone and did our normal bid walkthrough. But I think we really took more time during that walkthrough to actually touch base with each subcontractor and talk to them, and really see what their needs and strengths were. I think, ultimately, just that flexibility made us successful."
Beth Pellerito: "Sometimes we hear people say, 'I don't have time,' or 'it's too much extra work,' or, 'it's a lot easier to go with who you know or who you've had experience with in the past.' If you had to evaluate the additional investment of time to achieve this goal for our owner, compared to a job where you didn't have this kind of a participation goal, how would you say that compares?"
Andrea Andres: "I would say there was more of an investment up front, but that you gained on the backend. We gained budget improvements, schedule flexibility and new relationships. So, I think that just putting that little bit of time – and it's not a ton of extra time – we gained both for ourselves, Granger as a company, with new relationships with new bidders, but also for the City of Grand Rapids and their perception of how we handled the situation."
Additional methods the team shared for 'removing hurdles' included communicating with prospective subcontractors about Granger's willingness to be flexible and provide additional resources as needed, such as access to a notary. The team also talked with Granger's Chief Financial Officer to ensure they could setup customized payment processes that were especially streamlined to meet subcontractor needs.
Jeff Tuley shared experiences with Holt Schools and how Granger is helping them achieve their DEI goals by ensuring clear communication.
Beth Pellerito: "Jeff, we went into the Holt Schools project knowing that Holt had some pretty specific goals around DEI within their school district. Can you speak to this kind of 'ramp up' process with the client and how you are engaging them and making sure that we're achieving those goals?"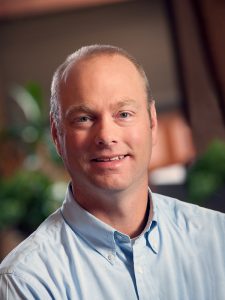 Jeff Tuley: "I think the first thing we need to acknowledge is that our customers are all on different DEI journeys. Trying to get a firm grasp of that when we have our initial engagements with them is very important. When we interviewed with Holt, we knew that they were on a journey, but we didn't know how far along they were. And when we were asked the question in the interview, 'what was going to be our approach to Diversity, Equity and Inclusion?' we rallied the troops and got some quality input that informed our response. It is really important to understand where our clients are on their DEI journey."
"At Holt, they have an organization that they work with in their community called HEAT (Holt Equity Access Team). They help guide the Board of Education, Administrative Leadership and the staff on what the community believes is important. So, we've had a lot of discussion, but there was something that was missing, and it didn't come to the forefront until about a month ago. The desire of certain leadership to push the envelope of Diversity, Equity and Inclusion came about with talking about gender-neutral, or all-gender, bathrooms – and locations of these bathroom facilities within different buildings to make the students feel more comfortable when they have to use facilities. The conventional solution for a lot of schools is to just convert one of the teacher bathrooms to an all-gender bathroom; it's an easy thing to do. Those are typically located near offices, and when a student has to use the bathroom, and it's near the office, they feel singled out. They feel like they're going to the principal's office, and that's the opposite of what we're trying to achieve."
"An advantage of Granger's work in multiple market segments is that we can share lessons, trends and best practices across industries. For example, Holt is considering wellness rooms for its staff, and this is something we've built in several spaces for on of our commercial clients. We need to really promote the conversation, and the conversation for us needs to start with Granger's RIGHTStart process. It's really about engagement, asking questions."