Granger adds to impressive portfolio with Build America Merit Award
The renovation of the University of Michigan's G.G. Brown Laboratory Building was named as one of the most significant construction projects of 2016, the Associated General Contractors of America announced recently. As a result, Granger Construction received the association's Alliant Build America Merit Award for construction management renovation projects.
"These awards highlight the most challenging projects that construction firms are building today," said Mark Knight, the association's president and president of Knight Construction Services LLC in Aberdeen, S.D. "Moreover, the awards showcase how construction firms are using skill, technology, and collaboration to successfully build some of the most complicated and complex projects."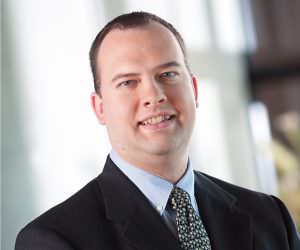 This $41 million project transformed an aging laboratory building into a modern, energy-efficient, technologically-advanced facility. The three-story building was constructed in 1958 and was in need of deep infrastructure renewal throughout, including building envelope upgrades and fresh finishes. The project also included replacing aging infrastructure and mechanical systems, which required construction sequencing to allow for continued use of certain areas of the building. The Granger team delivered the project on time and within budget. In 250,000 man-hours of work, there were no lost time incidents.
Paul Roller, senior project manager at Granger Construction and higher education market segment leader, emphasized the collaborative spirit of the project.
"Part of what I'm most proud of about this project," Roller said, "is the way in which our team was able to work hand-in-hand with our partners at the University of Michigan. This collaboration played a significant role in the delivery of an exceptional product."
At the Alliant Build America Awards, AGC bestowed 10 Merit Awards and 23 Alliant Build America Awards to projects that have excelled in state-of-the-art achievement, excellence in project management, innovation, superior client service, and more. Considered the construction industry's 'Oscars,' these awards are given to projects selected by a panel of contractors that represent the best new and renovation construction projects in 13 different categories.