Lean Construction Improves Safety, Maximizes Efficiency
Unlike traditional construction techniques, Lean project delivery seeks to eliminate waste at every step of the project with a focus on flow efficiency, continuous improvement and respect for project participants.  A Lean approach works to maximize value for the benefit of the customer. The approach was developed as a response to client and supply chain dissatisfaction with the typical project results in the building industry. Customers were mainly concerned with waste, delays and avoidable change issues.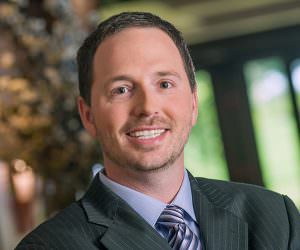 "The Lean approach allows us to provide our clients with a more personalized building experience," said Tim VanAntwerp, Vice President of Granger Construction. "We can focus specifically on their needs while simultaneously improving our construction practices."
Founded in 1997, the Lean Construction Institute seeks to advance the field through various methods of project design and delivery. The institute examines traditional building methods and alters them to better the entire design and construction industry. Through this process, they identified five major benefits of Lean Construction.
Meeting industry demands
The construction business is booming. By working with a company that utilizes Lean methods, owners can ensure that their project is treated with high importance. Lean-based companies understand how to prioritize the needs of their clients and how to fulfill the demands of the job as efficiently as possible.
Maximizing efficiency
One of the primary focuses of Lean Construction is improving efficiency as a project whole, instead of within the traditional individual work silos. Improving efficiency of the entire project team can result in significant financial, schedule and safety benefits for the project.
Reducing safety hazards
Current market demand is putting a strain on schedules and worker productivity, which has the potential to affect safety on project sites. Lean delivery focuses on engaging trade leaders (the Last Planners) in project planning. Early planning with hands-on leaders can result in more transparency, improved communication, and greater accountability for safety. Lean projects are shorter, safer and most likely to ensure that everyone makes it home to their families at the end of the workday.
Decreasing waste
Lean Construction strives to reduce waste at the project level. Not only do Lean companies reduce material waste, which benefits the environment, they seek to eliminate wasted time and labor by providing efficient delivery and use of materials. They also minimize extra processing and defects.
Valuing relationships
The most important part of any construction project is creating a quality product for the client and an exceptional building experience for the entire project team. Lean delivery places the highest importance on the needs of the client. Lean companies identify value as defined by the client and work to develop a project culture and delivery model that delivers a building product. Their ultimate goal is suiting the client's needs and budget.