Recognizing Greatness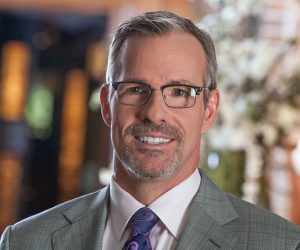 Tonight, we'll host our annual Granger Construction awards banquet, honoring and recognizing employees whose efforts have had a significant impact on our business during the past year. Truth be told, this event is really an opportunity for us to celebrate our entire workforce for their dedication and contributions to Granger's overall success. For this reason, it's one of my favorite events of the year. Granger has always believed in the importance of coming together as a company to recognize our collective achievements. Like many industries, ours is profoundly dependent on teamwork and collaboration to achieve results. It's extremely humbling and gratifying to see all that we can accomplish together.
---
Seasonality of the Business
I'm often asked about the seasonality of our business. Many people assume we have a slow period during the winter months. The truth is, it feels that we're always busy. Good planning allows us to continue working through the cold weather. This year has been different, however. We've just completed one of the busiest summers that I can remember. The demands of some of our summer work schedules has been extreme. Weekend work has been the norm at several projects. Most notably, the work we've done with schools and universities have included clear fall opening deadlines that are intense.
Some of these projects deserve special mention.
At Michigan State University, we took on a challenge to provide an addition to Spartan Stadium that included construction of 239 bathrooms. Being late for game day was not an option! The on-site team was relentless. Meanwhile, we recently completed a north campus housing project at Ferris State University. The schedule for this project allowed just over 12 months of construction time. Both of these projects utilized fast track, design build techniques.
At the University of Michigan, the Granger Team is driving towards a fall completion for their Athletics South Campus Performance project. Numerous other Granger projects have early fall completion deadlines. The seasonal pressure has been much more prevalent this year. Despite that, we'll stay busy right on through the winter.