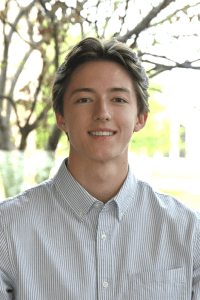 There are many roads to a career in construction, and one path may include an internship with Granger Construction. The following feature includes insights from 2023 intern Joe Weisenburger. As a Project Engineer intern, Joe assisted with renovations for the Kent County Waste to Power Facility as well as Ferris State University's Early Learning Center.
Name: Joe Weisenburger
School: Ferris State University
Hometown: Rockford, MI
Major: Construction Management
Year: Junior
This was my first year interning with Granger, and I was most excited to learn about the ins and outs of a project: how materials are brought on site, how to choose the right sub-contractors, how to leave a client satisfied. I was also excited to communicate with subcontractors and learn how they perform their trades.
I first contacted Granger because of their reputation. They have built a lot of structures on Ferris State's campus and have carved their name into the Big Rapids community. After talking over the phone and meeting through Teams, I got a feel of what their environment was like. The employees are positive, outgoing, and helpful, and that's exactly the kind of people I want to surround myself with.
My favorite part of the internship so far has been meeting new people. Everyone has been very great and helpful. I am building relationships along with learning.
This internship has taught me a lot about how a construction company operates, how commercial construction works and what role I may want to play in the industry. I believe this information has already had a major impact on my career goals in a positive way.
One piece of advice I would give someone considering an internship with Granger would be to ask questions. You can learn a lot from your co-workers and sub-contractors just by asking them what they are doing, how they are doing it, or what the purpose of what they are doing is.