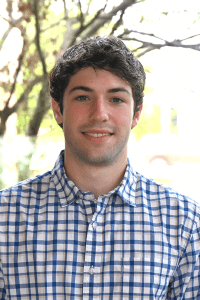 There are many roads to a career in construction, and one path may include an internship with Granger Construction. The following feature includes insights from 2023 intern Paul Kessinger. As a Project Engineer intern, Paul assisted with the Southern Ohio Correctional Facility in Lucasville, Ohio and the Gallia County Jail in Gallipolis, Ohio.
Name: Paul Kessinger
School: Ohio State University
Hometown: Cleveland, Ohio
Major: Construction Systems Management
Year: Senior
As a first year intern with Granger, I was most excited to learn how prison jobs owned by the government are different from commercial buildings. I was interested to see what procedures we must follow when working with a team of government employees to complete the project.
I believed the biggest challenge would be security at the Southern Ohio Correctional Facility. The prison, already short 60 guards, had to assign 3-6 guards to escort our subcontractors every day. If there were not enough guards each day, it could hinder the work and impact the schedule. Coordinating security and figuring out how to best handle these potential problems was a high priority.
One of my favorite experiences was when I helped the superintendent, Matt Bauer, at the Gallia County Jail project create a punch list. It was meaningful to see how a superintendent's mind works as they look for defects in the construction. He would point out issues that I would not have thought about which made it a great learning experience. It was also good to see how he interacted with subcontractors about these items.
For students who are considering an internship with Granger, I would recommend seizing the opportunity. In only a weeks I gained excellent experience. I would also recommend that they take advantage of all of the helpful people who work here by asking questions and learning from their advice. I have found that the best way to learn is to find something I do not know about and then ask a coworker to explain it after I have tried my best to find the answer myself.