Tuesday, March 23, 2021 | Two years after Granger Construction and TMP Architecture completed work on the award-winning new Dexter Early Elementary Complex (in Dexter, Michigan), Granger Project Manager Greg Brand reflects on this one-of-a-kind building's innovative use of sustainable lighting systems.
About the Project
Dexter Community Schools' new Early Elementary Complex was a $24.4 million project within a larger $71.7 million 2017 bond program (the campaigning for which Granger Construction assisted). The goal with this project was to update aging systems and build additional space to meet the community's growing student population and learning needs.
To take advantage of environmental, learning and energy reduction benefits, this project included substantial natural light and specialty LED light fixtures. For instance, in some common areas, the project team installed glass skylights with light-sensing monitors and light systems that adjust LED lighting based on the amount of natural daylight permeating the space. This is significantly more complex than standard fluorescent lighting used for K-12 projects.
Learning and Sustainability Benefits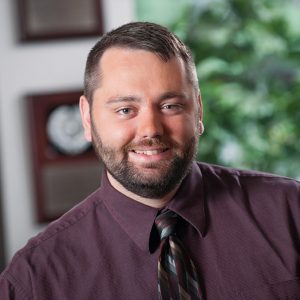 "When considering optimal learning environments, many studies have shown students are positively affected by daylight and exterior window views and negatively affected by harsh lighting conditions," notes Greg Brand. "Because of this, natural lighting and using LED fixtures was a priority of the entire project team at Dexter Community Schools (DCS). When Granger surveyed existing structures for bond planning, we saw teachers and other staff throughout the district trying to emulate daylight. This included dimming existing fluorescent lights by means like draping fabric or other translucent materials under the light fixtures to provide a more pleasant learning environment."
Incorporating natural lighting, LED lighting and additional dimming and lighting controls to new design plans allowed the project team to create more optimal learning and teaching environments while also addressing sustainability opportunities.
"Our client didn't choose to pursue LEED certification on this project," continues Greg. "However, they did ask that we incorporate sustainability goals of a LEED Silver building into both design and construction, prioritizing recycled and local materials, energy and water savings at all fixtures, site selection to reduce transportation requirements, etc. In all, our team believes the sustainability elements incorporated ended up exceeding LEED Silver criteria."
Planning Sustainable Lighting Systems
In total, the project team installed five skylights: four over a community gallery area and one over a STEM-focused workshop. The team also installed full-spectrum LED lights surrounding and within these skylights, and placed daylight sensors above the lights to monitor daylight and adjust LED lighting levels accordingly.
"Frequently, in other K-12 projects, lighting is installed with either an on-off capability or manual dimmer control," adds Greg. "However, given the multiuser nature of this space, automated controls with daylight harvesting made sense for energy savings."
To ensure these unique lighting systems were planned and installed optimally, the project team utilized Granger Construction's in-house Mechanical, Electrical and Plumbing Division to perform commissioning for the facility. During construction, the team also held pre-installation conferences with the electrician and their lighting controls provider to confirm the appropriate devices were being used to meet the engineer's design. The project was also coordinated in BIM to assure design concepts were well implemented.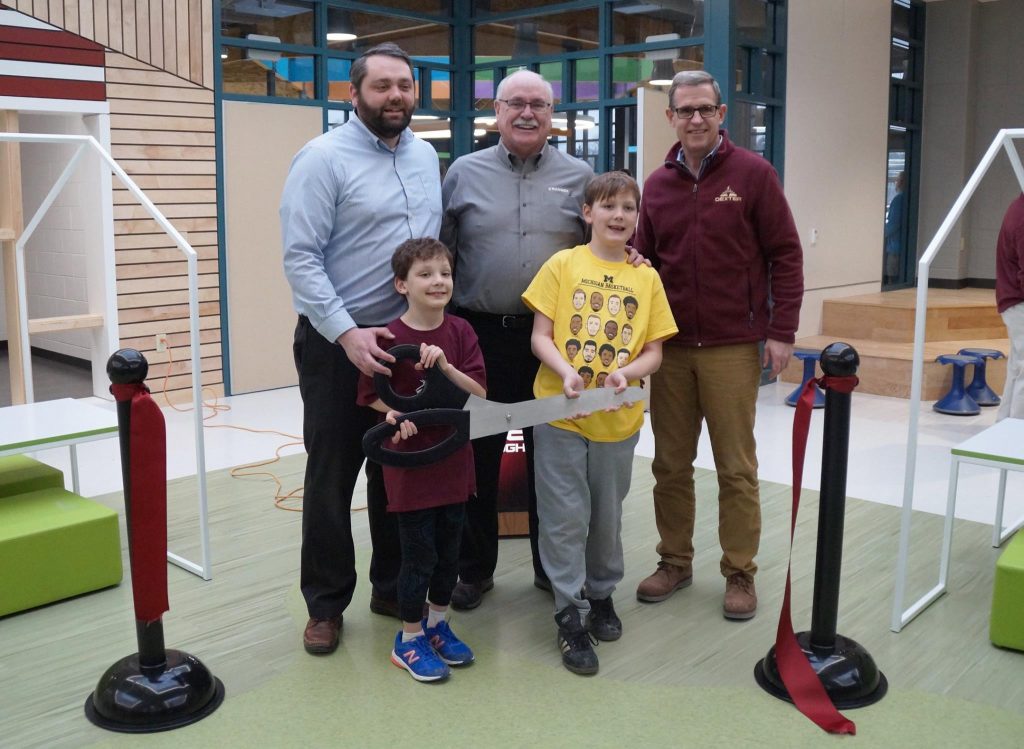 Community Impact
"Multiple generations of my family have graduated from DCS," shares Greg. "I was very lucky to start and finish construction on this project while my youngest son was actually a student at Anchor (formerly Cornerstone) Elementary, and he was able to use this space for the last half of his second-grade year. We also were able to have Cub Scout meetings inside the space and observe the difference in lighting between day and night. My older son, who attended Cornerstone before the construction started, was jealous of the space when he came to see it."
In addition to the Brand family, DCS officials report their staff and students have enjoyed teaching and learning in the new facility. DCS also frequently comments that they are very happy with their investment.