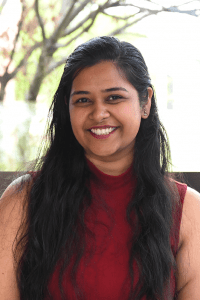 There are many roads to a career in construction, and one path may include an internship with Granger Construction. The following feature includes insights from 2023 intern Shreya Ghodekar. As a VDC Engineer intern, Shreya worked with Granger's in-house Virtual Design and Construction team.
Name: Shreya Ghodekar
School: Michigan State University
Hometown: India
Major: Construction Management
Year: Senior
In past internships outside Granger, I performed different roles with multiple departments. VDC was something new I wanted to try. I was eager to explore the virtual construction world and gain more software skills, and this internship experience sparked a newfound curiosity and made me consider pursuing a career in VDC. I'm eager to explore this path further and see where it takes me. I never imagined that an internship could have such a profound impact on my career trajectory, but I'm grateful for the doors it's opening and the personal growth it's fostering.