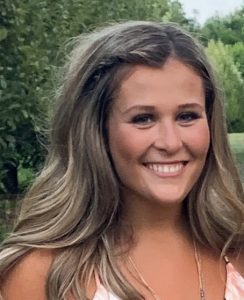 Granger Construction has a long-running internship program, employing college students each year in the office and on-site at various projects. Meet Alisa Platte, member of Granger's 2020 Summer Internship Program. This is Platte's first year participating in the summer program, and during this time she has been stationed in the field with Granger's Soaring Eagle Hotel Guestroom Renovations project in Mount Pleasant, Michigan.
Name: Alisa Platte
Hometown: Pewamo, Michigan
School: Ferris State University
Field of Study: Construction Management
Year at School: Sophomore
Q: How did you decide on your field of study?
A: I've grown up around construction my whole life, and realized I picked up fundamentals in this scope of work very easily. A few years back, I job shadowed with a Project Manager at Granger. I was fascinated with the planning process and how a building is developed. I was very intrigued with how rewarding the career was and the endless possibilities.
Q: What has been your favorite experience from school so far?
A: My favorite experience from school so far was a group project involving building anything we wanted out of concrete. My team and I chose to create a 4 foot table. We had to come up with our own prints and form dimensions, utilizing a specific tool selection. This required extensive thought processing. Ultimately, we had to rely on our own previous knowledge of budgeting and schedule management, leaving enough time for the concrete to cure.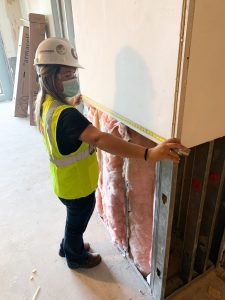 Q: What made you decide to intern with Granger?
A: My family has a long experience with Granger. First my grandpa, Gary Platte, then my dad, Brian Platte, joined the company. So I am third-generation. Over the years, I came to appreciate what an amazing company Granger is. I admire how involved they become on projects and the attention they give to developing great relationships with subcontractors. It's a company I want to grow my career with. There's so many career opportunities for advancement and Granger gives me many opportunities to meet a diverse group of individuals.
Q: What are you most excited for during your internship?
A: I am most excited to make an impact with Granger, and put my last few years of school knowledge to use out in the field. Since starting my internship, I've already learned many things I wasn't taught in school. Overall, I'm excited to continue learning how to manage an entire job site and keep everything in order.
Q: What have been the biggest challenges you have faced so far in your internship?
A: One of the biggest challenge for me is keeping the General Trades (GT) and Construction Management (CM) sides separate. I am assigned many and varied tasks, some of which I am not sure how to accomplish. So I'm having to learn to look for answers and ask questions from my mentors. But I know my Project Managers want to see me succeed and will do anything to help. I think my biggest challenge is that the job changes everyday. I constantly have to be updated on what floors I can enter and remain aware of my surroundings.
Q: How do you think this internship will impact your future goals?
A: This internship will have tremendous, positive impacts on my future goals, setting the bar for my expectations outside of school. So far, it has really opened my eyes to the real world and how this industry works. It creates experiences for me that will help me grow in my future career.
Q: What is one fun fact about yourself?
A: Construction Management wasn't my first choice. I originally went to Cosmetology school and I received my Cosmetology License back in 2016.