Friday, March 12, 2021 | Granger Construction is proud to celebrate Women in Construction Week! Today we're featuring our relationship with MSU Federal Credit Union and two exceptional women whose talent and leadership directly supports MSUFCU's continued growth.
When you walk into any of the new Michigan State University Federal Credit Union (MSUFCU) branches throughout Michigan, you'll notice a much different look and feel from banking institutions of the past. MSUFCU is growing by leaps and bounds, with three new branches opening in the past year, two others currently under construction and a new East Lansing office building about to begin construction. Additionally, numerous existing branches have been or are currently being remodeled.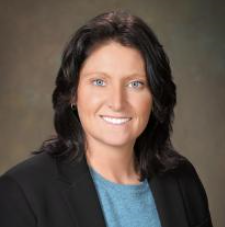 Meet Erin Bowdell, the person at the helm of all this new construction and renovation work for the world's largest university-based credit union. Erin has been working in the construction industry for nearly 17 years, starting her career at Michigan State University as a Project Representative in Engineering and Architectural Services. She has spent the past nine years at MSUFCU, first as Facilities Manager and now as Vice President of Infrastructure Planning and Facilities.
In her current role, Erin oversees the entire construction project portfolio at the credit union, which is no small feat as the non-profit organization continues to see incredible growth. In her nine years with MSUFCU, she has witnessed numerous milestones and has been part of some exciting changes.
"We've established a new integrated branch design with an open concept that offers a more comfortable environment for our members who are looking for a wide variety of transaction support and services," said Bowdell.
While simple transactional interactions still take place, today's members are looking for advice and financial guidance. The new layout replaces the traditional teller lines and integrates custom casework and collaborative spaces where members can access technology and utilize sit-down stations for more personalized service.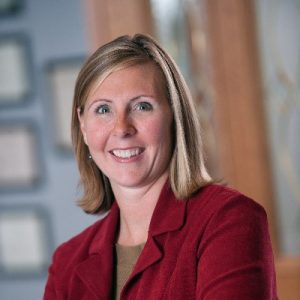 Granger Construction has served as MSUFCU's construction manager on dozens of projects since 2010 is proud to partner with them to make these new designs a reality. Suzie Cherney, a project manager at Granger, has been instrumental in working with Bowdell and her team on three of the newest credit union branches, along with one branch renovation.
Cherney has been in the construction industry over 25 years now and says she loves working with clients like MSUFCU whose culture of customer service and innovation mirrors that of Grangers. "Innovative companies regularly challenge the status quo, and the credit union's willingness to change and adapt their facilities to better meet their members' needs is just one example of MSUFCU's innovative culture," says Cherney.
She especially appreciates Bowdell's leadership style during the planning and construction phases of a project. "Erin provides decision-making authority that brings value to MSUFCU as well as the design and construction partners," says Cherney. "No matter the situation, she has a unique ability to provide direction with a calm and grateful attitude, and that positive demeanor carries over to the rest of the team."
Both Cherney and Bowdell agree technology and the way information is communicated are among the biggest changes they've witnessed since joining the construction industry.
"Technology has made an incredible impact on the industry," says Bowdell. "We went from carrying around full size sets of blueprints on the jobsite to carrying drawings and specifications on an iPad." She notes technology like Building Information Modeling (BIM) has also created tremendous efficiencies by providing teams with visual models of a building that contain all of the project details, thus reducing costly errors and changes in the field.
Bowdell and Cherney acknowledge construction is a challenging and fast-moving industry, but both agree that's part of what makes it so satisfying.
"Each and every project offers unique challenges and opportunities which makes it a very exciting and rewarding field," says Bowdell, noting that teamwork is critical to a project's success. "I truly enjoy being part of a team made up of diverse individuals with a variety of skillsets and expertise who bring so much to the table."
"I appreciate how each day is different," says Cherney. "There are going to be days that you get things right and other days that feel like nothing goes right. The ability to focus on the key components that keep the project on track is what matters in the end."
Cherney said she loves the fact that construction is tangible and you get to see progress every day. "What other career can you take an open field or empty lot and create a building where people live, work, learn and enjoy for years to come?"
While neither Cherney nor Bowdell choose to focus on being underrepresented within the construction industry, both have built successful careers in their chosen fields and hope their achievements will inspire others to follow suit.
"I've always kept an open mind about being a woman in construction, and although females are not the majority on the job sites, the trade partners have treated me with respect," says Cherney. "I think we all recognize that working together as a team to develop solutions is what really matters for a successful project."
"I hope I am able to set an example for other women who might be interested in a career in construction or a related field," says Bowdell. "It's a great industry for those who prefer working in different environments and who may not want to be tied to a desk job. Professional skilled trades are in demand and employers are seeking to fill these roles now more than ever before."