November 11, 2020 | LANSING, Mich – Fall brought exciting changes to Midwest construction firm, Granger Construction Company, headquartered in Lansing, Michigan. Granger recently announced two new leadership team advancements, the first being promotion of Tom Owens to Director of Field Operations and second being promotion of Chris Scharlach to Lean Operations Manager.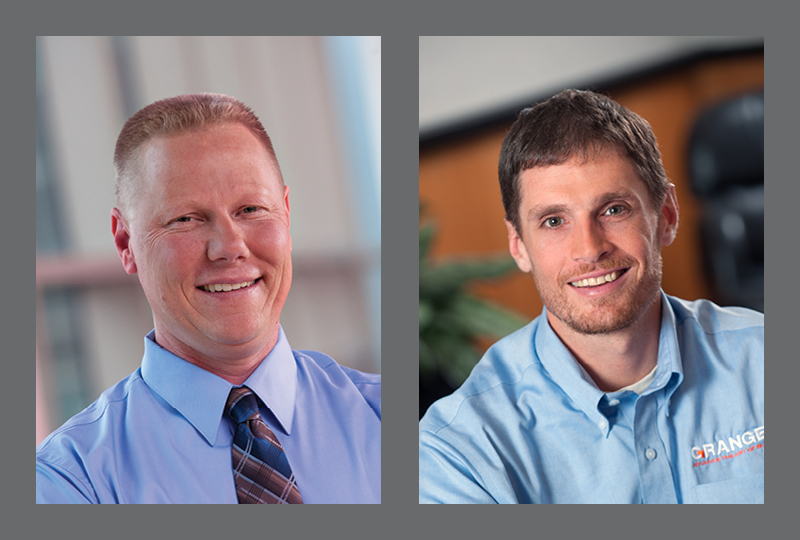 "For the past few years, Tom has served as General Superintendent and been instrumental in advancing capabilities and services of our Yard and Shop, development of project superintendents, and planning and logistics in conjunction with our project teams," notes Granger Vice President of Operations Rob Train. "In an effort to focus on the growth and success of Granger's self-performed projects, such as our concrete, general trades, and carpentry units, Tom will work closely with Granger's Director of Construction Services, Jerrod Pung, to enhance the emphasis on current projects and explore expanded opportunities for self-performed work in Michigan and Ohio. In his new role, Tom will also continue to support project planning and staffing as required, with a focus on self-performed success."
"Chris Scharlach has also made significant advancements in his time at Granger," Train continues. "With experience as both a Superintendent and Senior Project Manager, Chris is uniquely qualified to serve in the role of Lean Operations Manager. In this position, Chris will support project planning, serving as a key driver behind Granger's continued incorporation and training of Lean Construction methods across projects. Chris will serve as an experienced resource for Granger teams and a conduit for sharing of best practices."
Granger Overview
Founded in 1959, Granger Construction is an ENR Top 400 company headquartered in Lansing, Michigan, specializing in design-build, construction management, integrated project delivery and general contracting services for the commercial, industrial, K-12, higher education, healthcare and corrections market segments.