Monday, February 22, 2021 | Welcome to part six of Granger's Productivity Series, where Granger employees across departments offer advice to improve productivity and performance. In this feature, Administrative Assistant, Brigid Breen, shares the benefits of positivity and leadership.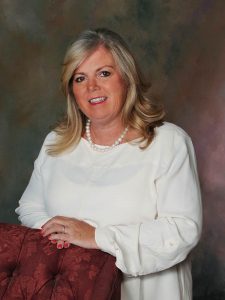 Meditate! Prepare yourself for every day. Workflows fluctuate, and some days will be chaotic. Try to focus and prioritize the task at hand.
I come in every day and look at the calendar to make sure everybody knows what they are supposed to be doing that day or what meetings they have coming up. I help them have a productive day and then go from there.
Always being prepared is a given. When it feels like too much, I'll change gears and focus on a smaller task for a minute, then come back. I always use a sense of humor because it can be very stressful sometimes.
I handwrite a list for the day and keep it on my desk right in front of me. Writing it down is more satisfying to me so I can cross it off by hand as soon as I finish.
Attitude is also hugely important. Every day I try to be positive and keep things lighthearted. I come into work saying, 'Ok we're going to have a positive day.' I try to influence the others around me. I share jokes each day. During huddle I'll start with a simple joke, or what have you, and then proceed through the day.
When something is new to me, I ask a lot of questions and seek out information. I figure out how to adapt and be productive. Reaching out is important.
Change is always good. Having a positive attitude and being a role model is important. I know some people don't like change, so I try to be a role model for them. Sometimes we just need to slow down and take our time because 2020 was a heck of a year. But now we can look forward to 2021. 2020 is in the past, so don't look back!