Wednesday, January 27, 2021 | Welcome to part four of Granger's Productivity Series, where Granger employees across departments offer advice to improve workflow. In this feature, Granger Concrete Superintendent, Rich Grove, emphasizes the value of organization and open communication.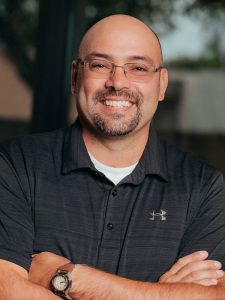 I come in early and write everything down on my notepad to prepare for morning huddle with the team. Then I keep the lists in my pocket and date each day so I get it all done and turned in without missing anything.
Sometimes I get what feels like hundreds of phone calls within five minutes. When that happens, I write it all down. Occasionally I leave my phone in the office and take a walk around the jobsite by myself to clear my head. Usually half an hour away from the phone does wonders.
If I'm doubting myself, I'll call the project manager or someone else to work through any problems. Just talking with someone who knows about the job can help clear your mind. Here at Granger, this is easy. We are surrounded by people who are supportive, especially when we need help.
The biggest thing is to keep open communication with the trades. Making friends goes a long way toward fewer back-charges, better work and a healthier and cleaner work environment. Being courteous to all the trades is huge. It can be hard sometimes when people are focused on their job, but everyone benefits from fluid communication, regardless of their title or role.
For example, you might do something one way for a long time that works for you. But if someone comes up with a new approach, it doesn't hurt to try it. You might tie some of the new stuff in with the old ways. Always keep an open mind.
Our team also does morning huddles every day and uses whiteboards to track every contractor on site, where people will be and any obstructions. We also have a color-coded blueprint for everyone to see where people are working, rather than just saying 'Hey, I'm in area one of the building.' This kind of constant communication is key to success on any project.