Lean construction techniques help trim timeline
Work by Granger Construction continues on Sparrow Hospital's 5th Floor Foster Pediatric Renovation project, and, due to the implementation of Lean construction techniques, the schedule has been accelerated by nearly a month. The project is now expected to be complete by the end of 2016 instead of late January 2017.
The $2.6 million renovation, which is currently more than 65 percent complete, involves removing all the architectural finishes down to the studs and making improvements to the existing utilities.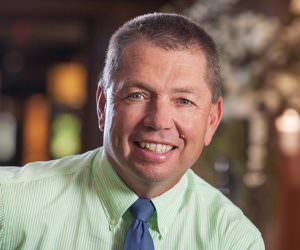 "This project once again showcases the unmatched expertise of our healthcare construction team," said Jon Upton, healthcare market segment leader for Granger. "Working within an occupied hospital space where construction happens quickly and almost invisibly is certainly one of our strengths."
After beginning work in mid-August, crews have already started to install finishes, including lights, flooring, hard tile in the bathrooms and casework. Granger was also tasked with critical repairs, including the replacement of existing fan coils, which have exceeded their useful life, as well as galvanized sanitary and waste pipes.
One of the primary goals for the project has been to reopen the floor as soon as possible so that pediatric patients who are currently displaced could return to a common area. To help facilitate this goal, Granger is utilizing Lean Construction techniques, including Touchplan® software. This technology enables project teams to collaborate more effectively, build better plans and implement a pull planning scheduling process that re-examines traditional scheduling logic to shorten durations. Implementation of this and other Lean construction techniques has proven to be successful and has contributed greatly to shortening the construction timeline.