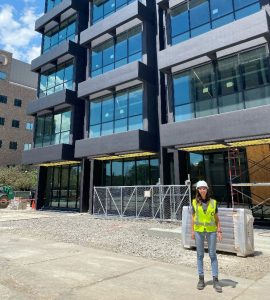 As Granger Construction continues growing, so does our Summer Internship Program! In 2020, 10 of our 20 interns are returning students; among them is Project Engineer Intern Jacqueline Mack. In the following interview, Marketing Intern Alaina Schrauben interviews Mack on her experience with Granger so far.
Name: Jacqueline Mack
School: Wayne State University
Field of Study: Civil Engineering
Year at School: Junior
Internship Assignment: Wayne State STEM Project Engineer Intern
Number of Summers Interning with Granger: 2
Q: What is something you learned last year that better prepared you for this year?
A: Learning all the computer programs, such as Navisworks and Revit, has really helped make a difference in my understanding of being a Project Engineer. Wayne State STEM has an extensive Building Information Modeling (BIM) coordination process, and Navisworks and Revit are two programs Granger uses for BIM. Getting used to those programs was a great accomplishment and has made my daily responsibilities much easier. Now, I am more efficient because I know exactly how to utilize everything.
Q: What do you enjoy most about being on site?
A: I love that there is something new every day. I have learned so much by being on site and getting hands-on experience. This includes ensuring our subcontractors stay up-to-date on their safety paperwork and checking in daily to see that they are on schedule. Being here definitely keeps you on your toes!
Q: How has your internship experience with Granger helped with your school studies?
A: Granger has helped me apply what I'm learning in school. Looking at drawings all last summer really helped me with my civil engineering courses because they are design focused. Being able to read those drawings was a big help for some of my core classes; I learned that I can never forget to look at the notes of the drawings. A drawing says a million words, but you need those 20 words in the notes to finish putting the final story together.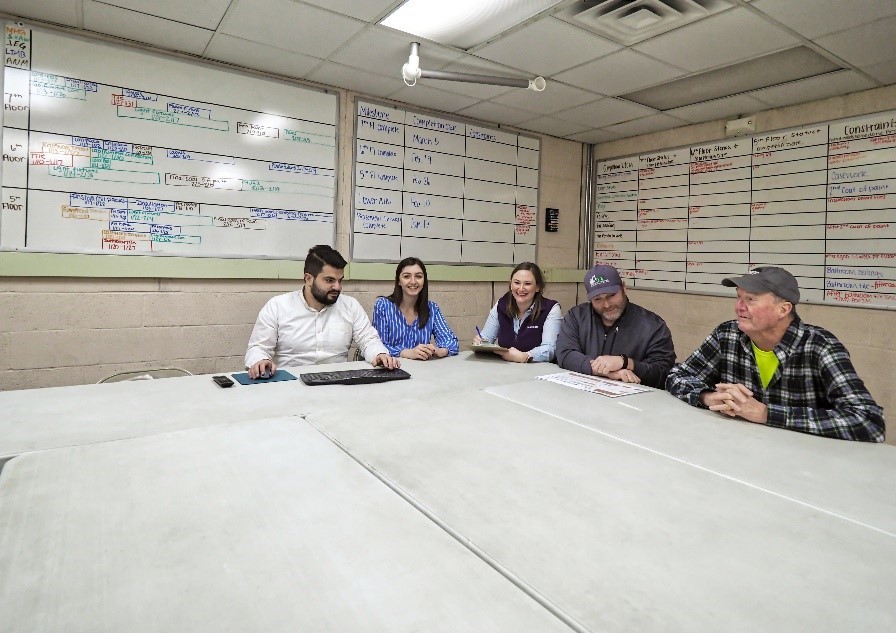 Q: What motivated you to continue interning with Granger?
A: Everyone I have met here is rooting for my success in this field. Any time I have a question, someone is willing to go out of their way and help me. It is like one big happy family! I couldn't say no to this internship again because I knew I was going to continue to learn so much this summer. I have a great project team!
Q: What piece of advice would you give new interns?
A: When you have extra time during the day, go out on the jobsite. Talk to the trades and absorb everything you can from everybody on site. If you do this, it will really help you understand more about the project.
Q: If you could take a dream vacation this summer, where would you go?
A: Greek Islands! It has been number one on my bucket list for a long time.