Tuesday, November 16, 2021 | This month, Granger Construction celebrated the graduation of 17 team members from the Dale Carnegie Leadership Course. Granger has invested in Dale Carnegie Leadership Training for employees since 2010, with over 100 graduates to date.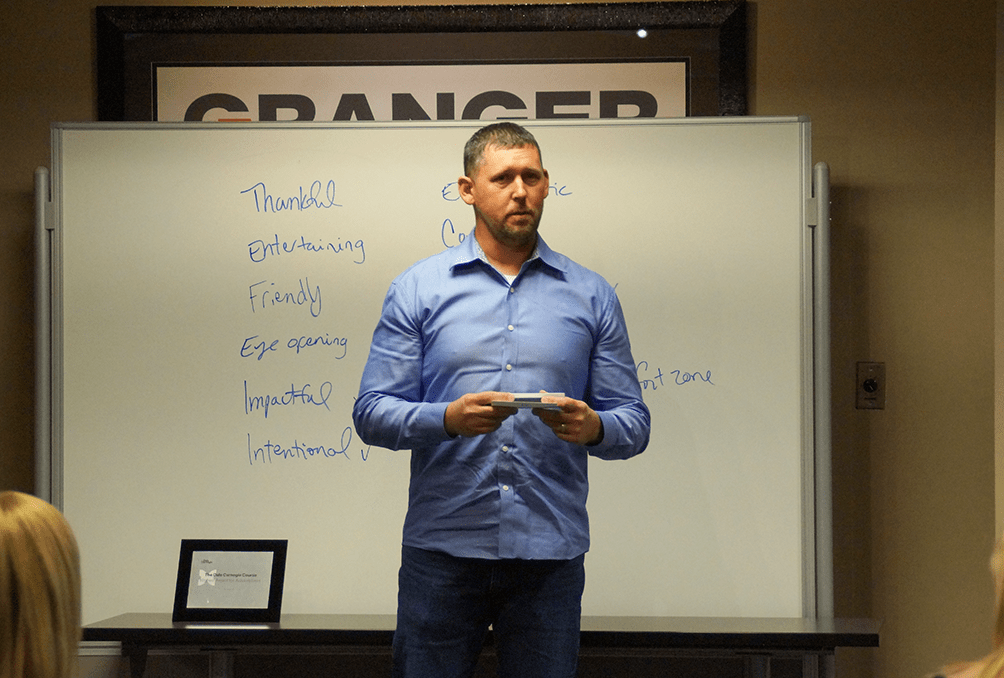 Project Manager Nate Massa, a 2017 program graduate, participated as a graduate assistant during this session. This included assisting Dale Carnegie instructors during each session, in addition to meeting for additional training and discussion outside of classes.
Leadership growth was recognized each week as class members voted among their peers to award progress and performance awards. Project Engineer Monica Griffin was one such award recipient, acknowledged for her exceptional breakthroughs during the final class session. Also nominated by his classmates, Project Engineer Taylor Scripps received the Highest Award for Achievement during the final session.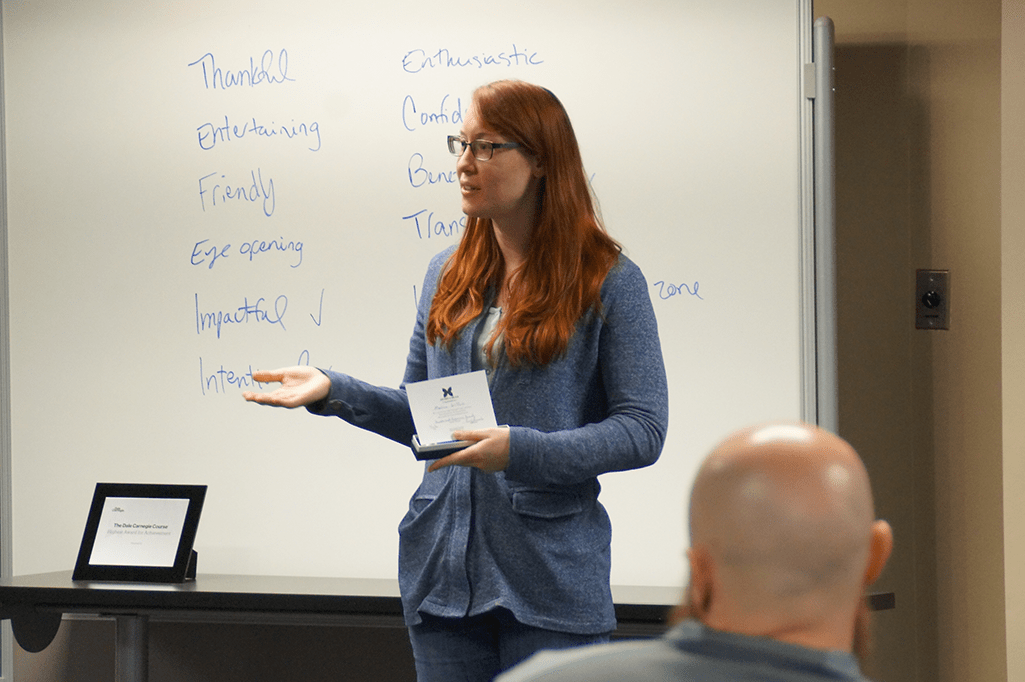 "Without question, this has been one of our most effective training investments and a phenomenal experience," noted Granger President/CEO, Glenn Granger. "I'm a Dale Carnegie believer, and had the good fortune to undergo training more than once. I've also participated as a graduate assistant and a participant in their first-rate Sales Training Program."
Granger believes all employees can benefit in some fashion from participating in Dale Carnegie, and outcomes from this program directly support the company's mission and core values. Trainings occur weekly for a period of 12 sessions, each lasting 3-4 hours, with learning outcomes that include:
How to build trust and motivate people to act
Ways to project an enthusiastic attitude
Methods to communicate more logically, clearly and concisely
Ways to encourage positive thinking and commit to continuous improvement
How to manage stress and minimize worry