The construction business is booming and now is a great time to be employed in the industry
With a significant influx of new projects, but a shortage of talent to complete them, construction firms are hiring and promoting workers at a rapid pace.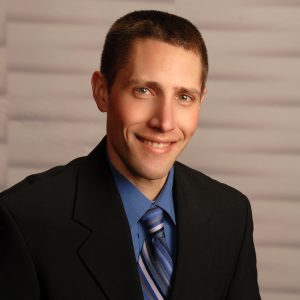 "There is no better time than now to join the construction industry. There are numerous projects that require leadership, specialized skills and labor," said Matt Bozung, human resources director at Granger Construction. "Presently, you can be assured that your talent and abilities will be utilized to their full potential. The industry is looking for hard working, tenacious individuals to lead its latest innovative work."
Whether you're just starting out or looking for your next job within the industry, consider these tips to find a team and organization that best suits you:
Understand the job description: where are you in this picture?
A formal job description is often your first contact with a company. This is the employer's chance to grab your attention and make the case for why you'd want to work there. Next time you are reading a job description, pay close attention. Identify the skills the employer is looking for and visualize how your strengths meet those qualifications. Thoughtful employers will also include opportunities for professional growth, unique aspects of their company culture and perks or benefits. You can utilize this information to see if the company's objectives align with your personal values.
Identify the company's communication style
After formally submitting an application, a cycle of communication usually begins with a recruiter, HR representative and/or your future manager. No matter whom you are speaking with, it is important to pay attention to a few important things:
Timeliness: How long does it take for someone to respond to you? When you are scheduling an interview or completing paperwork, is the company approachable and accommodating?
Personalization: Is the person you are speaking to informal but professional? Can you see this person as a future coworker? Would your personality complement theirs?
Observe the company's culture: how is it managed?
When you go in for an interview, you have the chance to observe the working environment for the first time. In addition to observing the overall ambiance, be sure to reflect on how the company handles the interview process. Do you know who you'll be meeting with in advance or does your contact withhold information? Does the interview have a clear focus or do you get asked the same questions repeatedly?
Use tests and projects as role identifiers
If you are asked to complete any sort of test or project, carefully regard the process. Did you enjoy what you were asked to do? If not, that's a sign that this might not be the right role for you. Pre-employment tasks are assigned because they are indicative of the work you'd be asked to do on the job. Moreover, observe what the feedback process is like, and if there is one at all. Do people ask questions or bring up concerns during your presentation? If you get written feedback, is it clear and actionable?
Ask for answers: what do current employees share about their experience?
At the end of nearly all interviews, you're given the opportunity to ask questions. When you're preparing for the interview, make a list of your priorities— they could potentially include professional development, work-life balance or a flexible work schedule— and be sure to ask about these things. The more specific your questions are, the more likely you are to get a detailed answer.
---
Since 1959, Granger Construction has been viewed as a great place to work by our employees. If you are looking for a new job within the construction industry, consider joining our team. Click here to view available opportunities at Granger Construction.