November 6, 2020 | LANSING, Mich – As the construction industry continues to benefit from advancing technologies, Midwest firm Granger Construction, is furthering its investment in Virtual Design and Construction (VDC) with the addition of two new team members, Alexis Nelson and Cory Muzzy.
Headquartered in Lansing, Michigan, Granger has long supported implementation of innovative tools and techniques across projects. From building information modeling (BIM) coordination and 3D schedules to virtual reality, Granger has invested in developing an in-house team of VDC experts.
"Granger's dedication to VDC has helped increase quality, accuracy, reliability and safety while minimizing costs and increasing efficiency across projects," notes Granger Director of VDC, Andy Darland. "With the addition of Alexis and Cory to the team and some promising expansions in 4D scheduling and AR/VR technologies, the future couldn't be brighter."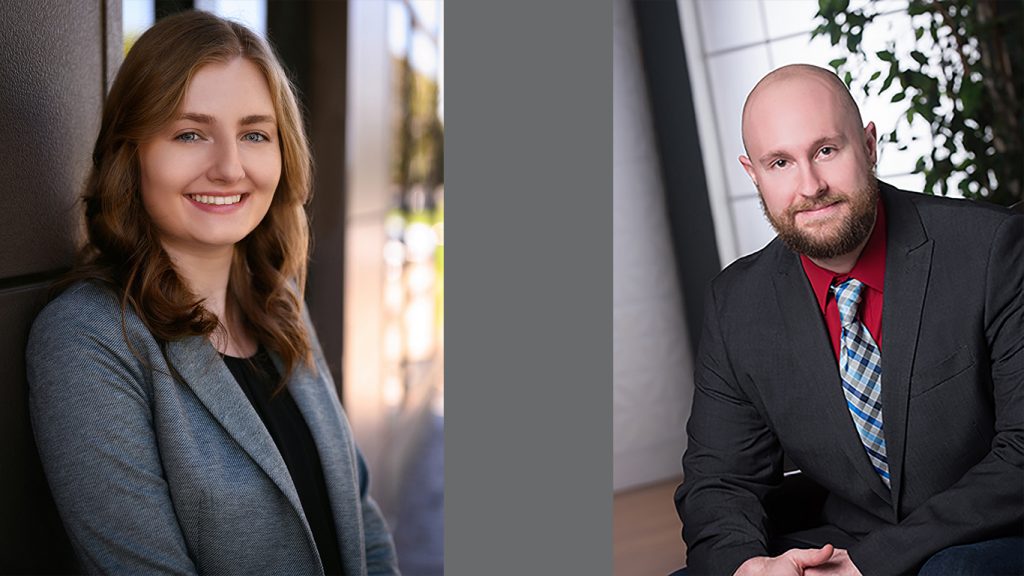 Alexis Nelson joined Granger's team the end of August of 2020 as an Administrative Assistant. A Hospitality and Tourism Management graduate from Grand Valley State University, Nelson brings with her a strong background in coordination.
"I really enjoy helping others organize their daily tasks to become a more efficient team," Nelson notes. "I am excited to apply my skills in the construction industry and help Granger's Pre-Construction and VDC teams continue in the mission of 'improving the customer experience.'"
A Project Engineer with Granger since 2018, Cory Muzzy notes that he is excited to join Granger's VDC team.
"I've been interested in the VDC industry ever since attending Ferris State University, where I was first introduced into the BIM world," Muzzy adds. "I really enjoyed my BIM courses during my undergraduate studies, and I am excited to take on BIM coordination with the Mechanical, Electrical and Plumbing (MEP) trades."
Granger Overview
Founded in 1959, Granger Construction is an ENR Top 400 company headquartered in Lansing, Michigan, specializing in design-build, construction management, integrated project delivery and general contracting services for the commercial, industrial, K-12, higher education, healthcare and corrections market segments.