Granger Construction has a long-running internship program, employing college students each year in the office and on-site at various projects. Throughout the summer, we'll introduce you to our 2018 Granger interns!
Name: Gregg Granger II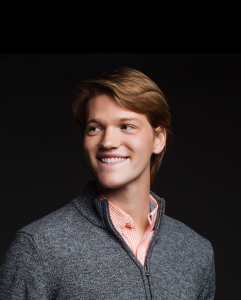 Hometown: Middleville, Michigan
School: Calvin College
Field(s) of study: Civil Engineering
Year at school: Junior
Preparing for graduation next summer, Gregg hopes his internship with Granger Construction will be a "stepping stone" and opportunity for discernment. "Commercial construction offers many different aspects of engineering," Gregg said. His internship "has allowed me to glimpse what I may really enjoy doing in the future."
Biggest Inspiration
Gregg represents the fourth generation of Grangers to work for Granger Construction since the family-run company was founded in 1959. Therefore, it is no surprise that, when asked what first inspired him to study Civil Engineering, Gregg credits his family.
"Engineering had always [appealed] to me," said Gregg, "especially with my family's background." Now, he hopes an engineering degree from Calvin College will help set the foundation for future success.
On the Job
During his summer internship, Gregg is stationed on-site at the Kent County Juvenile Detention Center in Grand Rapids, MI. This $19+ million expansion and renovation project includes:
A new 40,000 SF housing unit to replace an outdated building from the 1960s
Increased overall bed count
MEP system improvements
Upgrades to the existing security system
Expansion of juvenile treatment program spaces
Gregg admits he has much to learn as a Project Engineer. "The biggest challenge will probably continue to be learning new computer programs and the skills to work out in the field," Gregg said. Yet, Gregg says he feels lucky to have great mentors around to guide him.
Fun Facts
In addition to "Pina Coladas, and getting caught in the rain," Gregg notes he has greatly enjoyed participating in Calvin College's intramural sports clubs.