Granger Construction has a long-running internship program, employing college students each year in the office and on-site at various projects. Throughout the summer, we'll introduce you to our 2018 Granger interns!
Name: Josh Atkins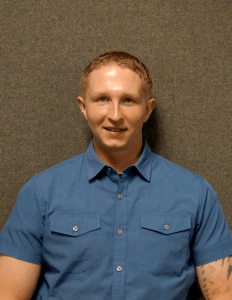 Hometown: Mount Pleasant, Michigan
School: Central Michigan University
Field(s) of study: Project Management
Year at school: 1st Year of Graduate School
A graduate student at Central Michigan University, Josh is using his internship with Granger Construction to gain experience applying his project management studies to the construction industry.
Biggest Inspiration
Josh admitted he enjoys the challenges involved with balancing resources and budgets to accomplish a goal on time. He added that project management is one of the fastest growing occupations in the world. It also is applicable across a variety of fields, both within and outside the Construction industry.
On the Job
This summer, Josh is honing his project management skills on-site at the Alma College Campus Modernization Project.
This is an $18 million remodeling and renovation project, taking place at Mitchell and Newberry halls. It is the largest residence hall improvement effort to-date on the Alma campus, and includes:
All new infrastructure (plumbing, electrical, HVAC systems, etc.)
Upgraded student rooms
Private bathrooms
Refreshed finishes
Additional student lounges and study spaces
Improved laundry facilities
"The biggest challenge so far has been the time constraints put on all tasks, due to the fast pace of this project," Josh noted. Construction began in May and the team must complete everything before students return in August. However, this abbreviated schedule has taught Josh different strategies for dealing with time restrictions.
"I have been able to learn firsthand about the effectiveness of Pull Planning and Lean Construction, which was a goal of mine at the start of my internship," Josh said. Seeing how quickly the buildings change on a weekly basis has been one of his favorite parts of the internship.
Fun Facts
Josh joined the Marine Corps directly after graduating from High School, and was honorably discharged in 2012.